Exclusive offer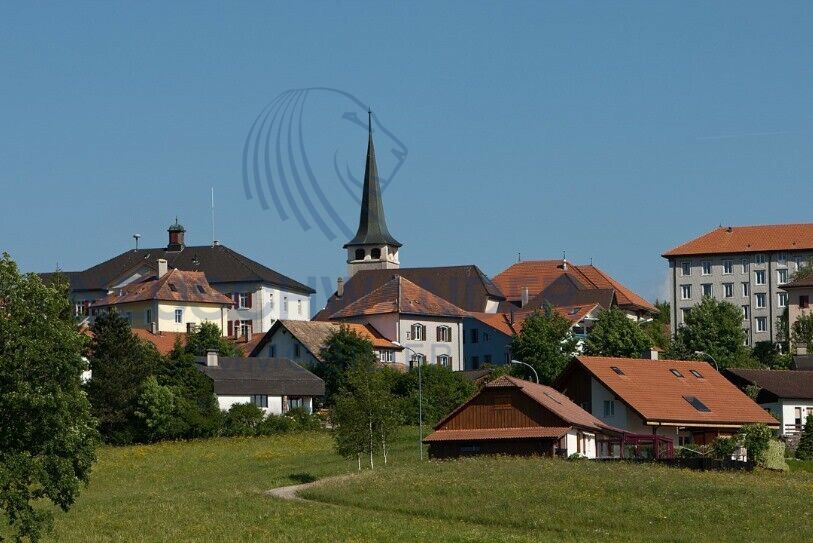 Rental building with 6 apartments
CH-2802 Develier,

zone
CHF 1'099'000.-
Description
In this village near Delémont, you will find a building built in the 1970s, maintained by regular renovation works. It consists of 3 apartments of 3.5 rooms and 3 apartments of 4.5 rooms, all with a balcony. Two garages and 3 parking spaces are available as well as a common laundry room. A playground is located behind the building. All apartments are currently occupied. Develier is 5 minutes from Delémont. Delémont is located by car at: - 25 minutes from Porrentruy - 45 minutes from the TGV station in Belfort - 45 minutes from Biel - 1 hour from Basel - 1 hour 15 minutes from Neuchâtel - 2 hours from Lausanne
Lower ground floor
2 garages 6 cellars 1 laundry room 1 bike room 1 technical room
1st floor
1 4.5-room apartment 1 entrance hall 1 living/dining room 1 kitchen 1 bathroom with WC/washbasin with a window 3 bedrooms 2 balconies 1 3.5-room apartment[/ b] 1 entrance hall 1 living/dining room 1 kitchen 1 bathroom with WC/washbasin with a window 2 bedrooms 1 balcony
2nd floor
1 4.5-room apartment 1 entrance hall 1 living/dining room 1 kitchen 1 bathroom with WC/washbasin with a window 3 bedrooms 2 balconies 1 3.5-room apartment[/ b] 1 entrance hall 1 living/dining room 1 kitchen 1 bathroom with WC/washbasin with a window 2 bedrooms 1 balcony
3rd floor
1 4.5-room apartment 1 entrance hall 1 living/dining room 1 kitchen 1 bathroom with WC/washbasin with a window 3 bedrooms 2 balconies 1 3.5-room apartment[/ b] 1 entrance hall 1 living/dining room 1 kitchen 1 bathroom with WC/washbasin with a window 2 bedrooms 1 balcony
Characteristics
Category
Investment building
Year of construction
1964
Gross rental income p.a.
CHF 72'768.-
Surface of parcel
1016 m²
Heating installation
Radiator
Parking available
Yes, optional
Situation
Develier is a large village with several sports associations such as football, volleyball and gymnastics, music societies, a museum, an art gallery, a chapel dating from the 14th century, etc... Many industries and garages have been established there for many years.
Municipality
Population: 1,357 inhabitants www.develier.ch
Access
easy by cantonal road, A16 motorway about 5 minutes
Shops/stores
You will find a grocery store, a bakery and a cheese dairy, restaurants, post office, etc...
Leisure time
Various sports and musical societies
Distances
| | | | | |
| --- | --- | --- | --- | --- |
| Location | Distance | On foot | Transport | Car |
| Public transports | 88 m | 2 min. | 2 min. | - |
| Nursery school | 730 m | 12 min. | 12 min. | 2 min. |
| Primary school | 760 m | 13 min. | 13 min. | 2 min. |
| Bank | 430 m | 6 min. | 6 min. | 1 min. |
| Restaurants | 480 m | 7 min. | 7 min. | 1 min. |