Rare opportunity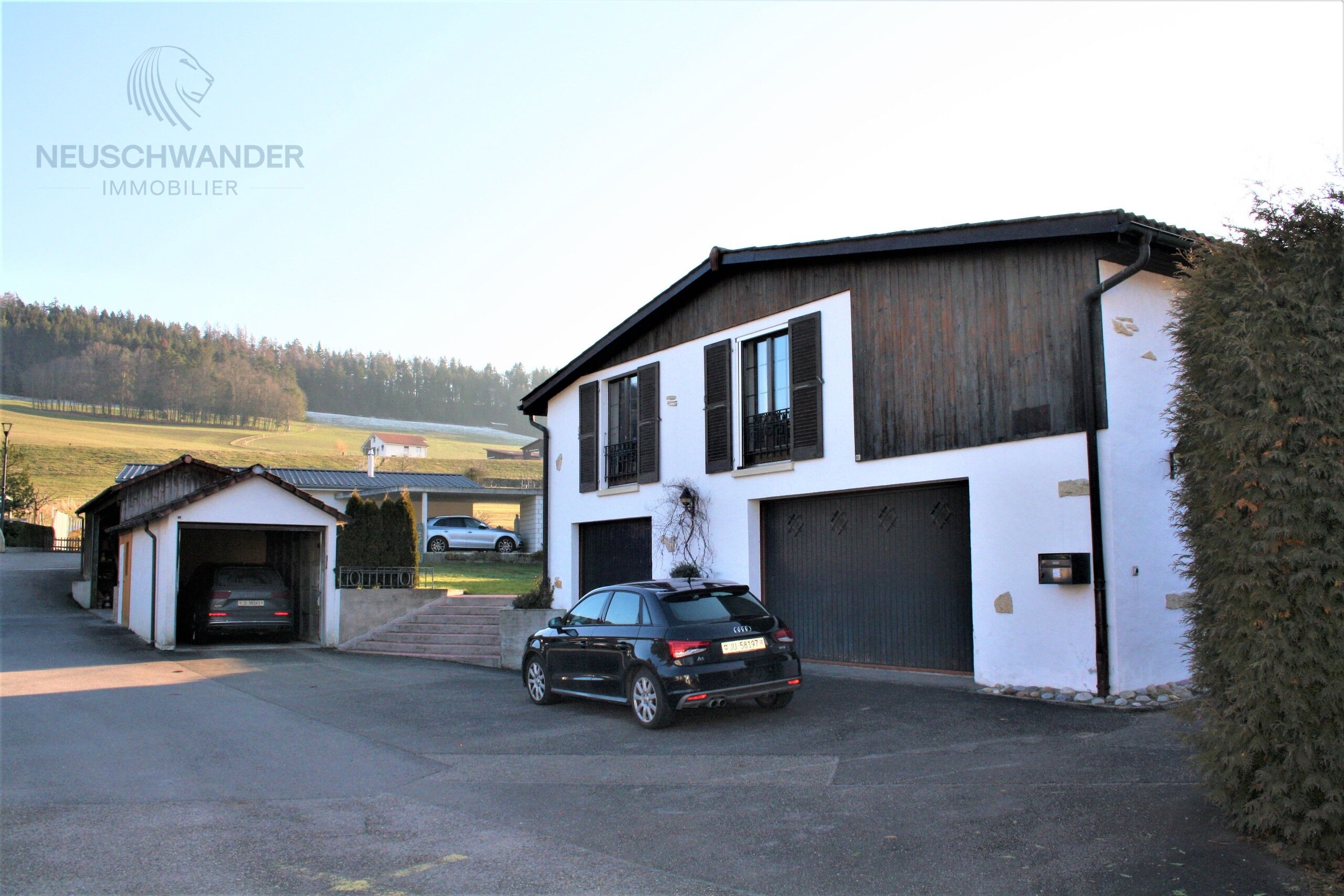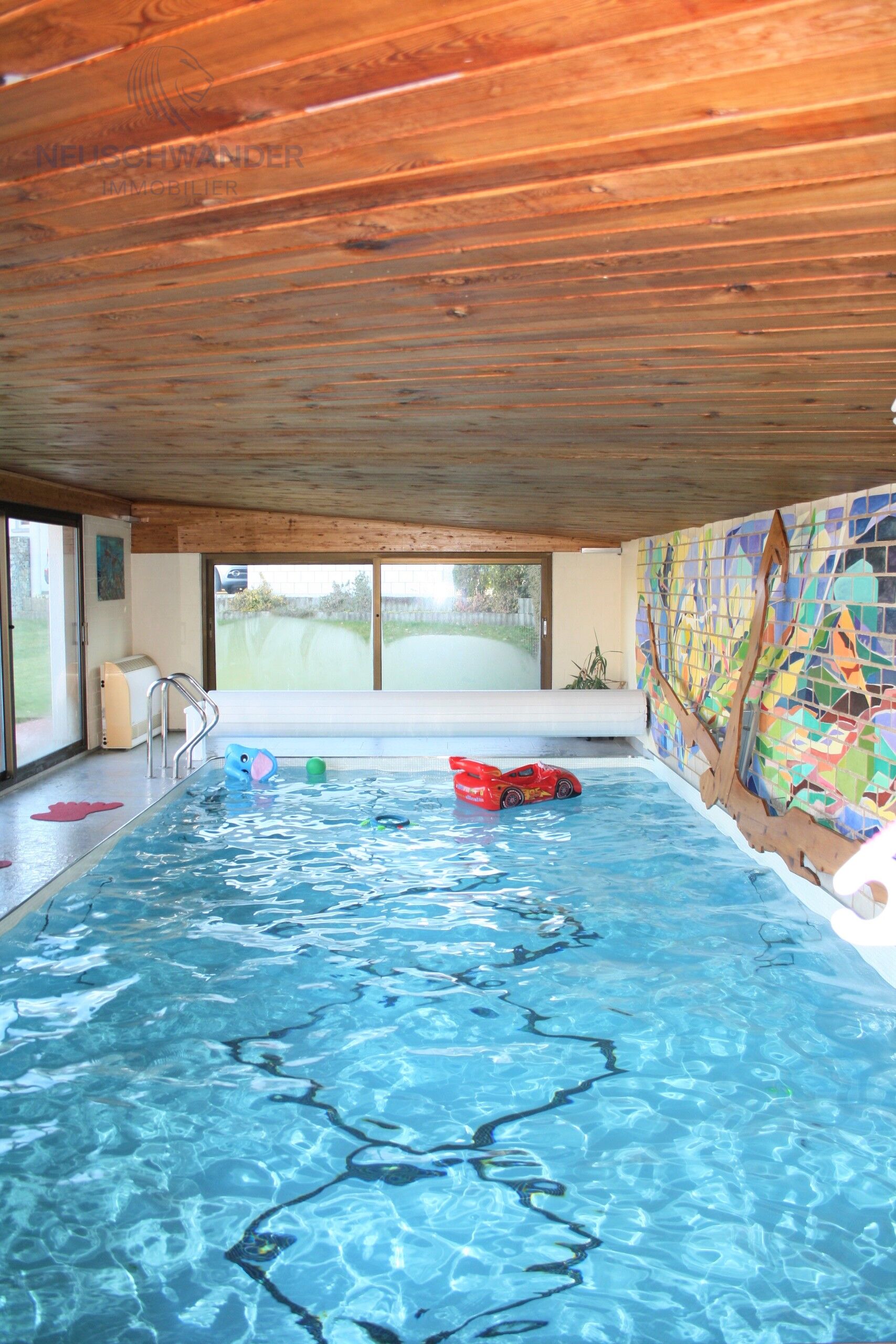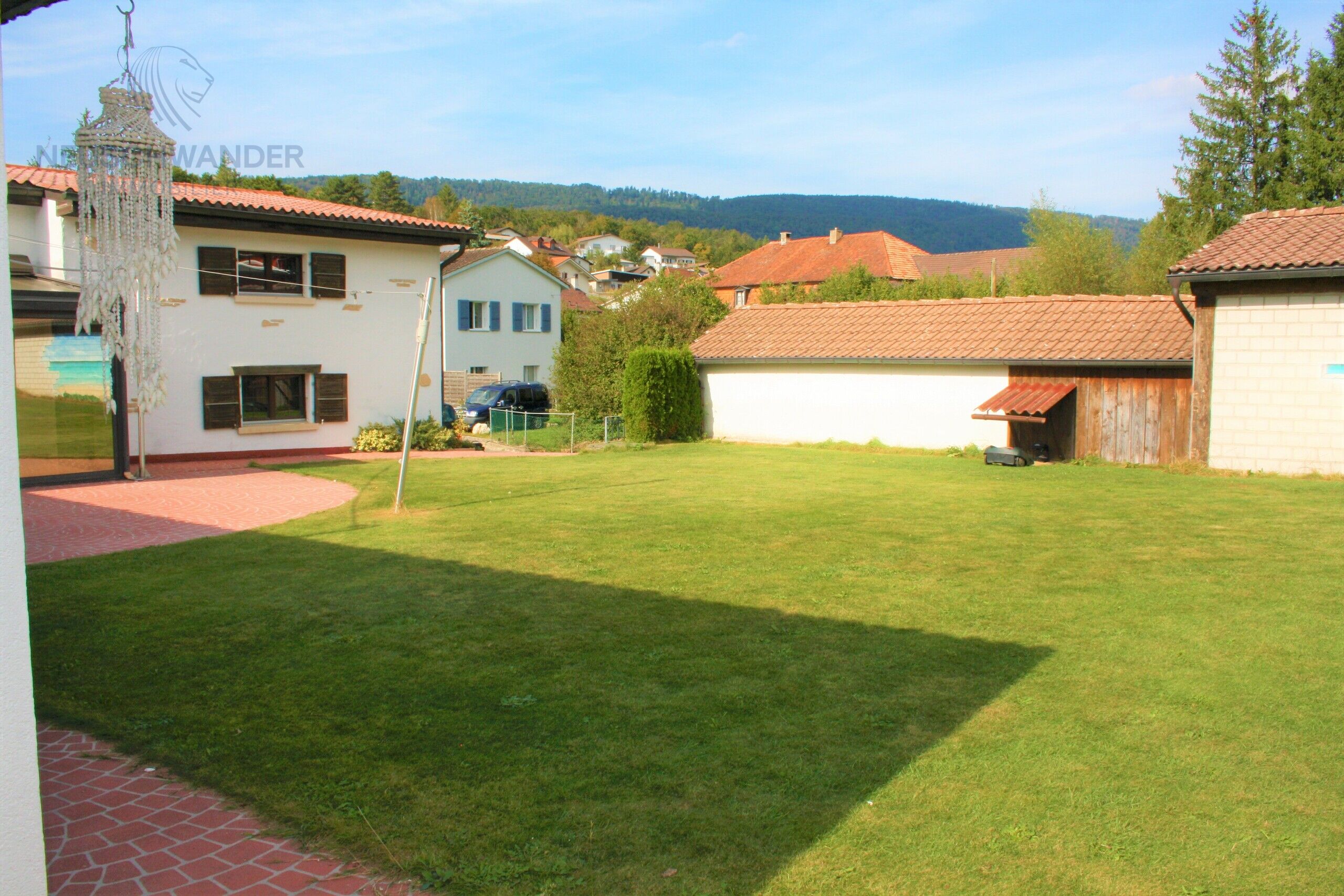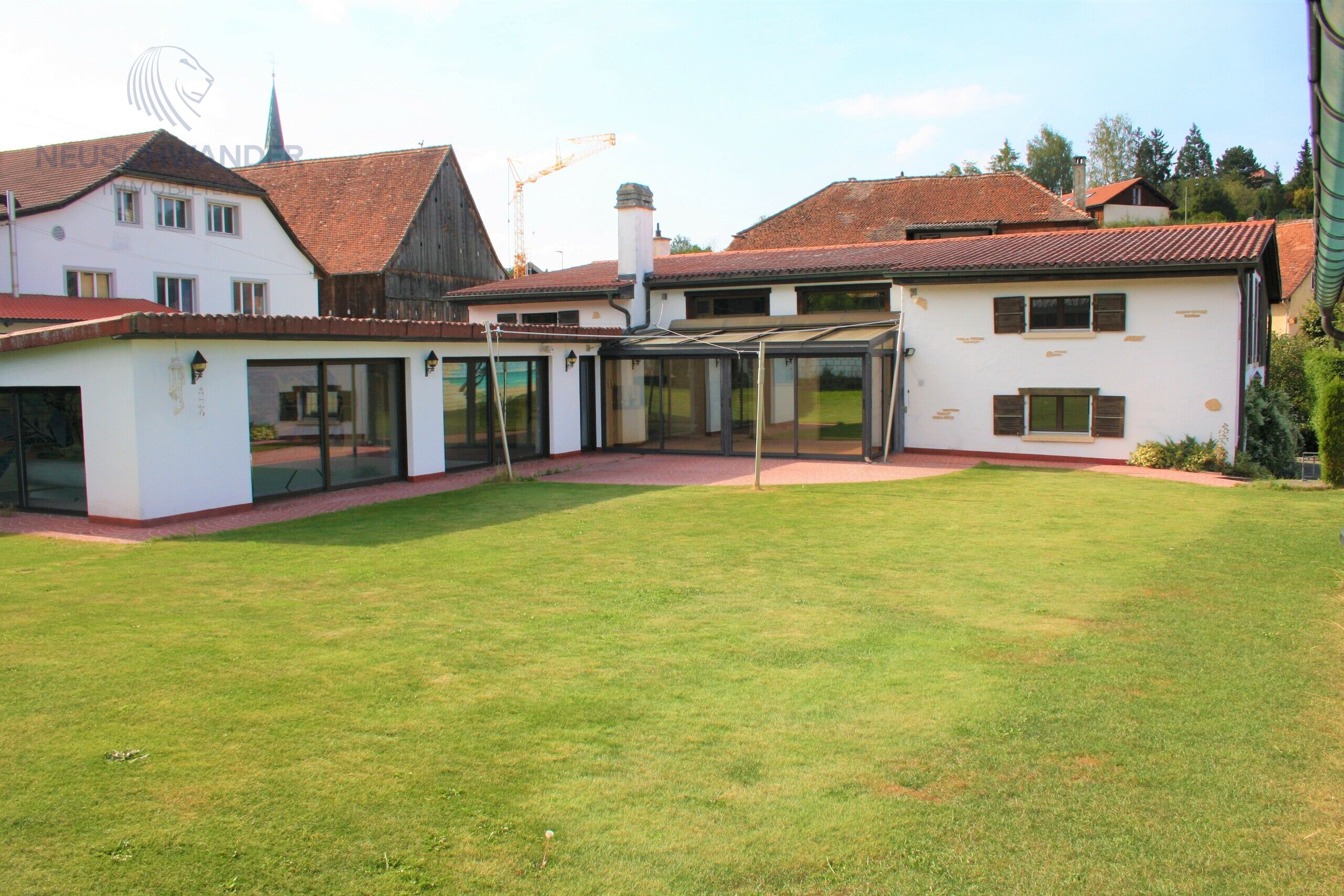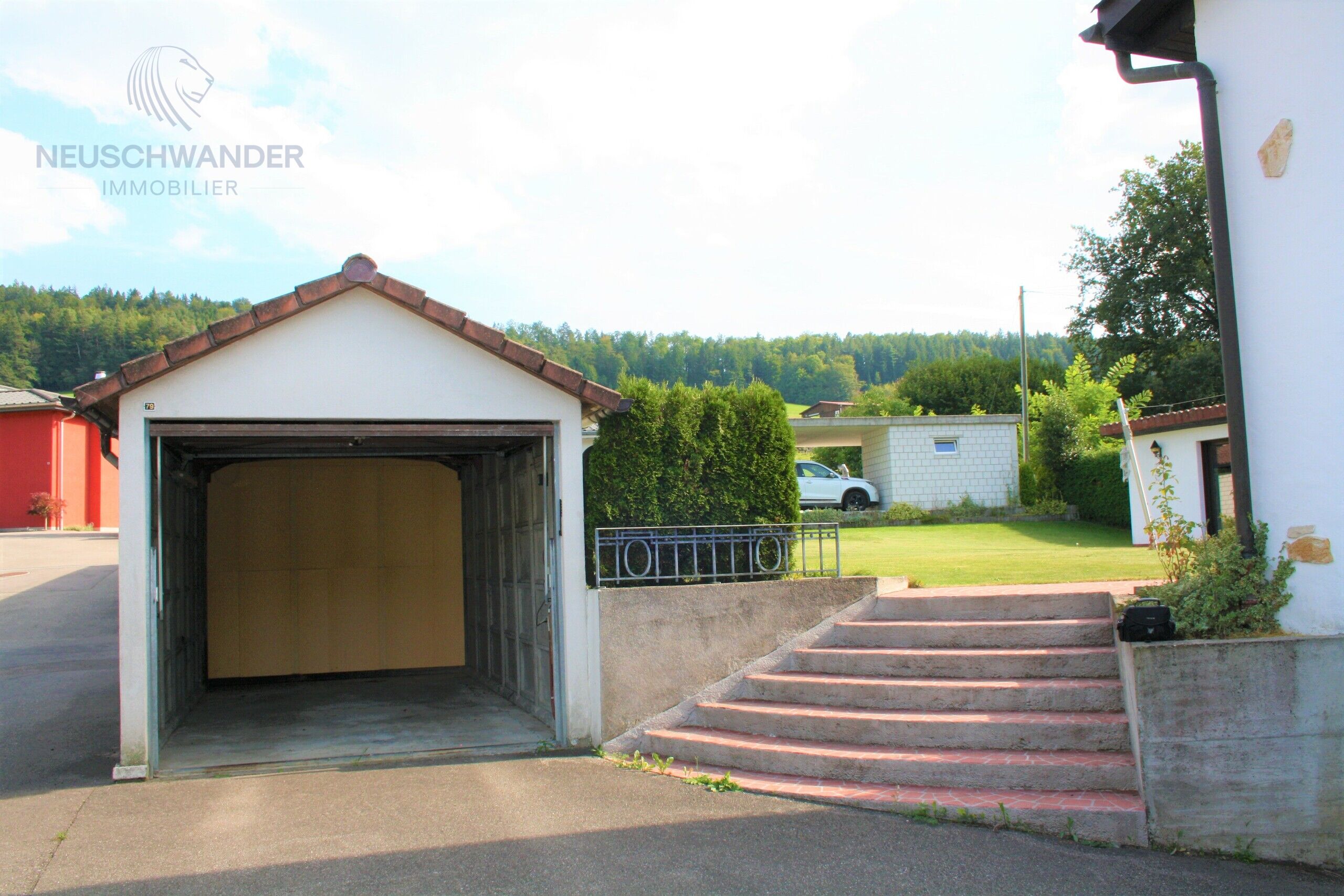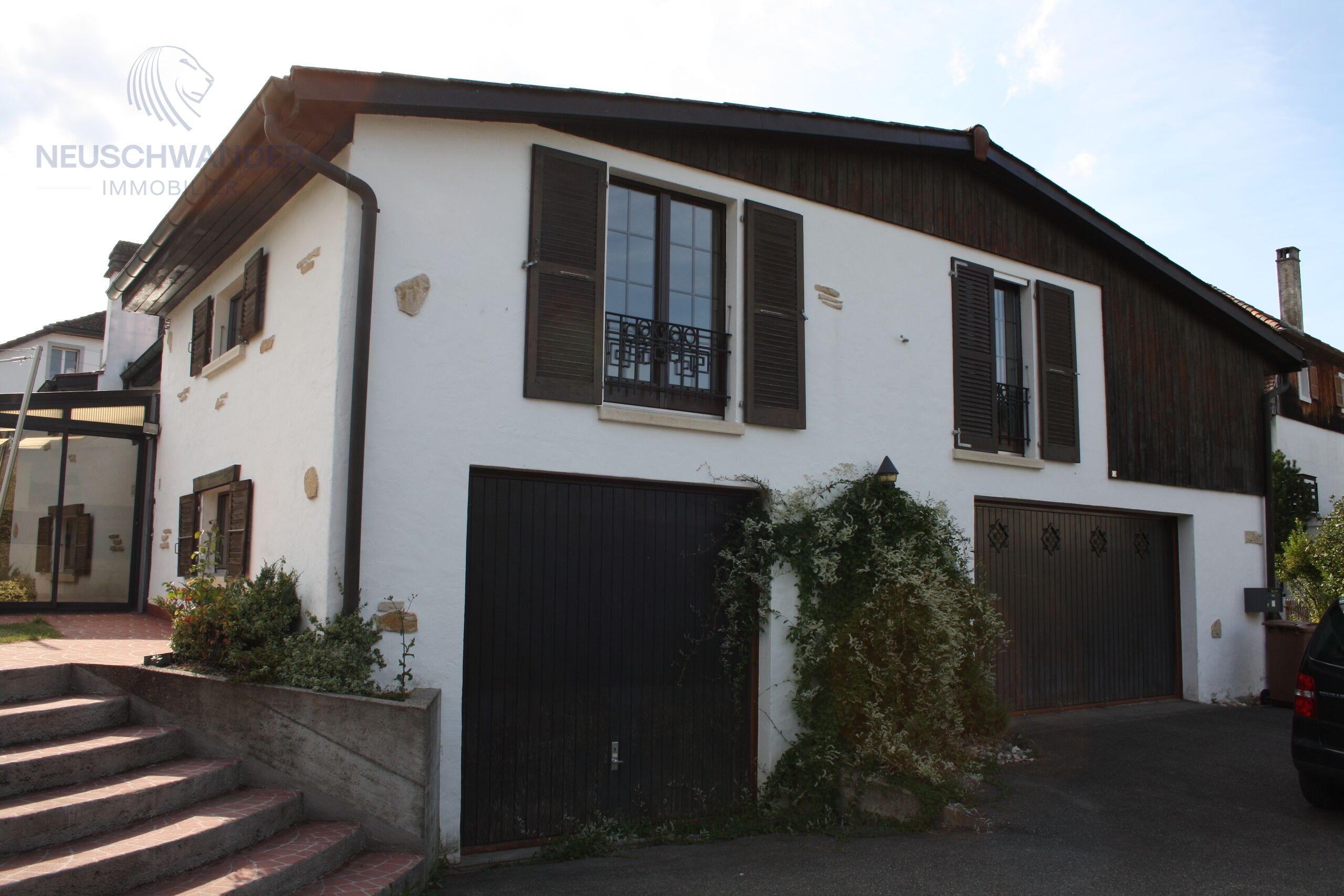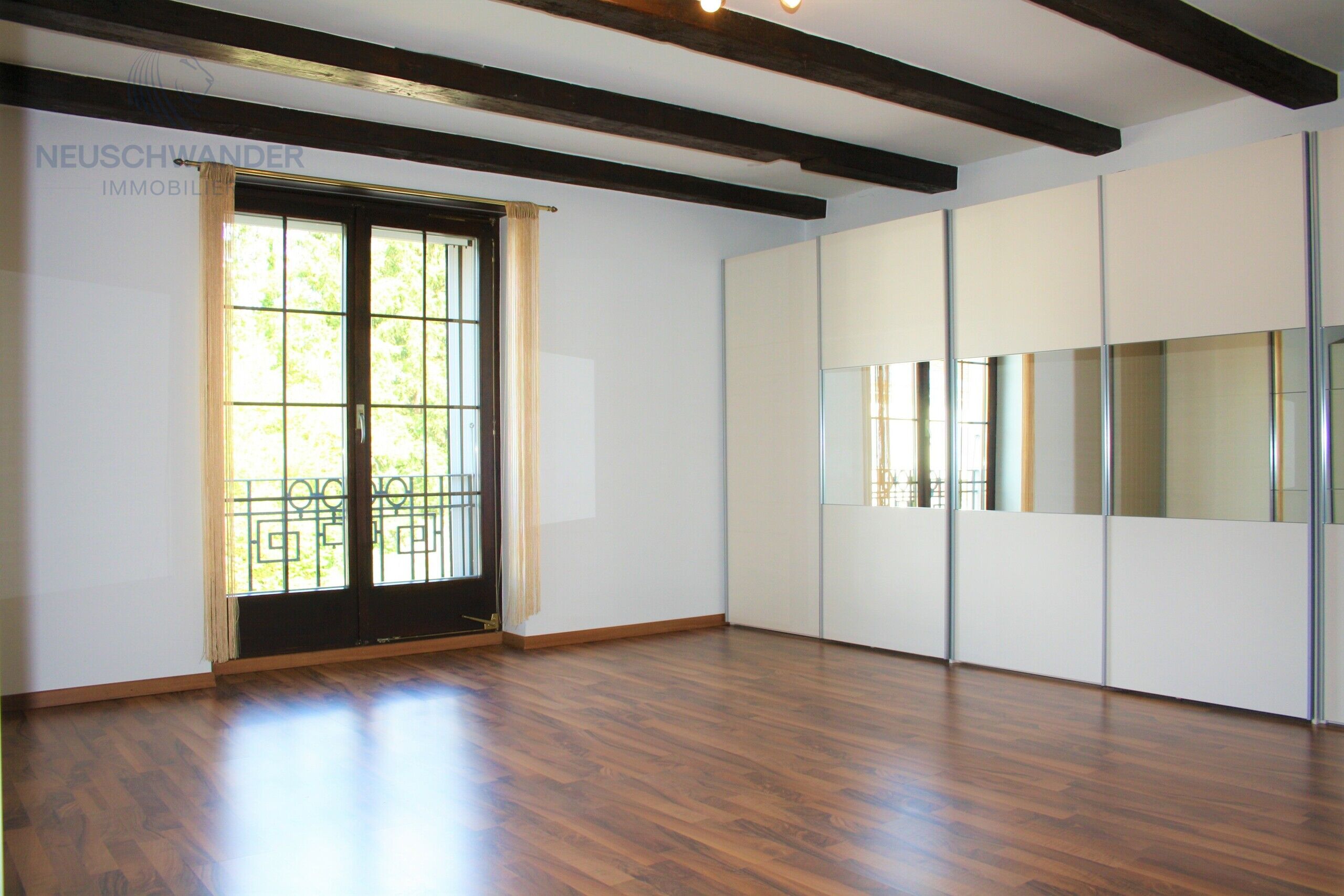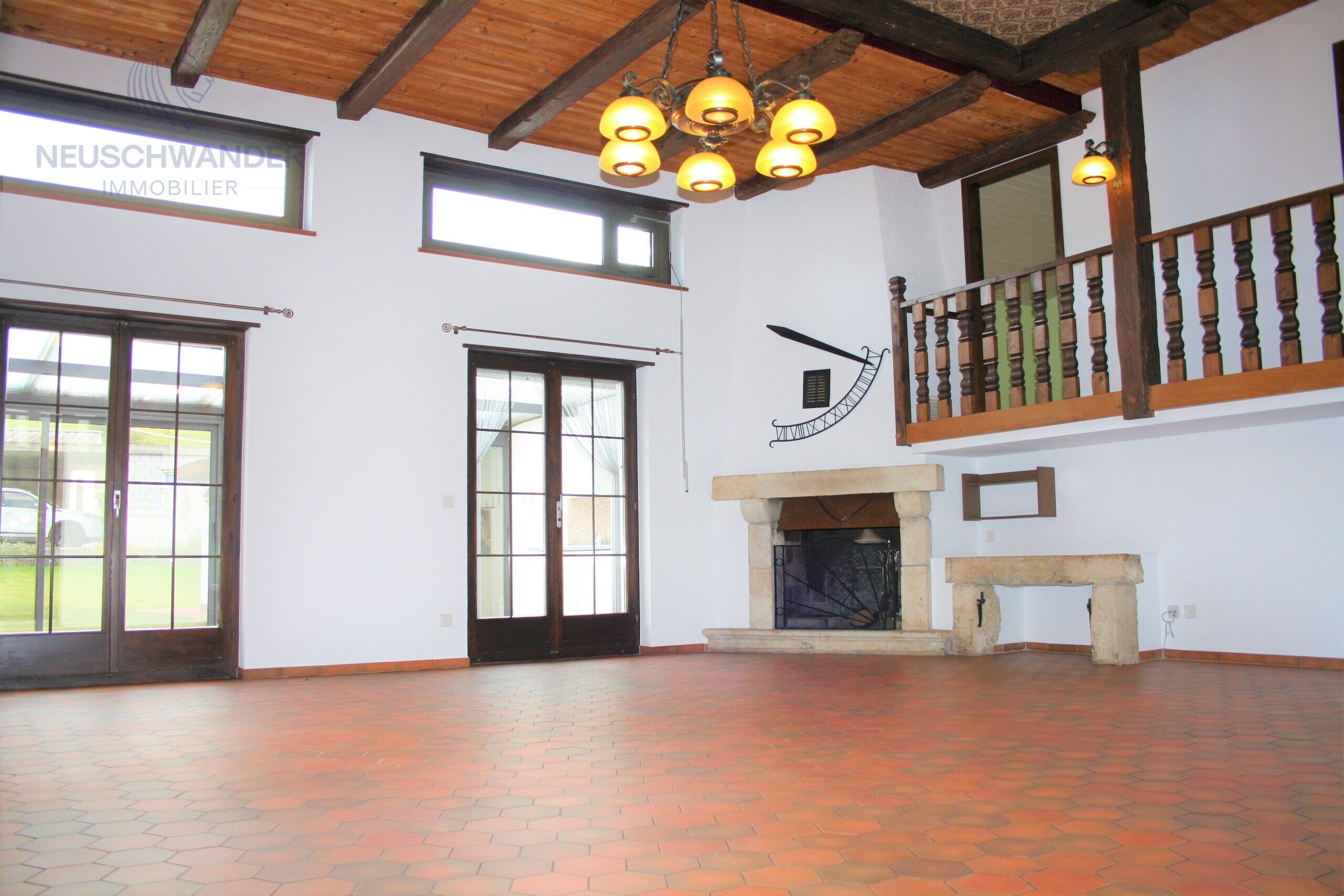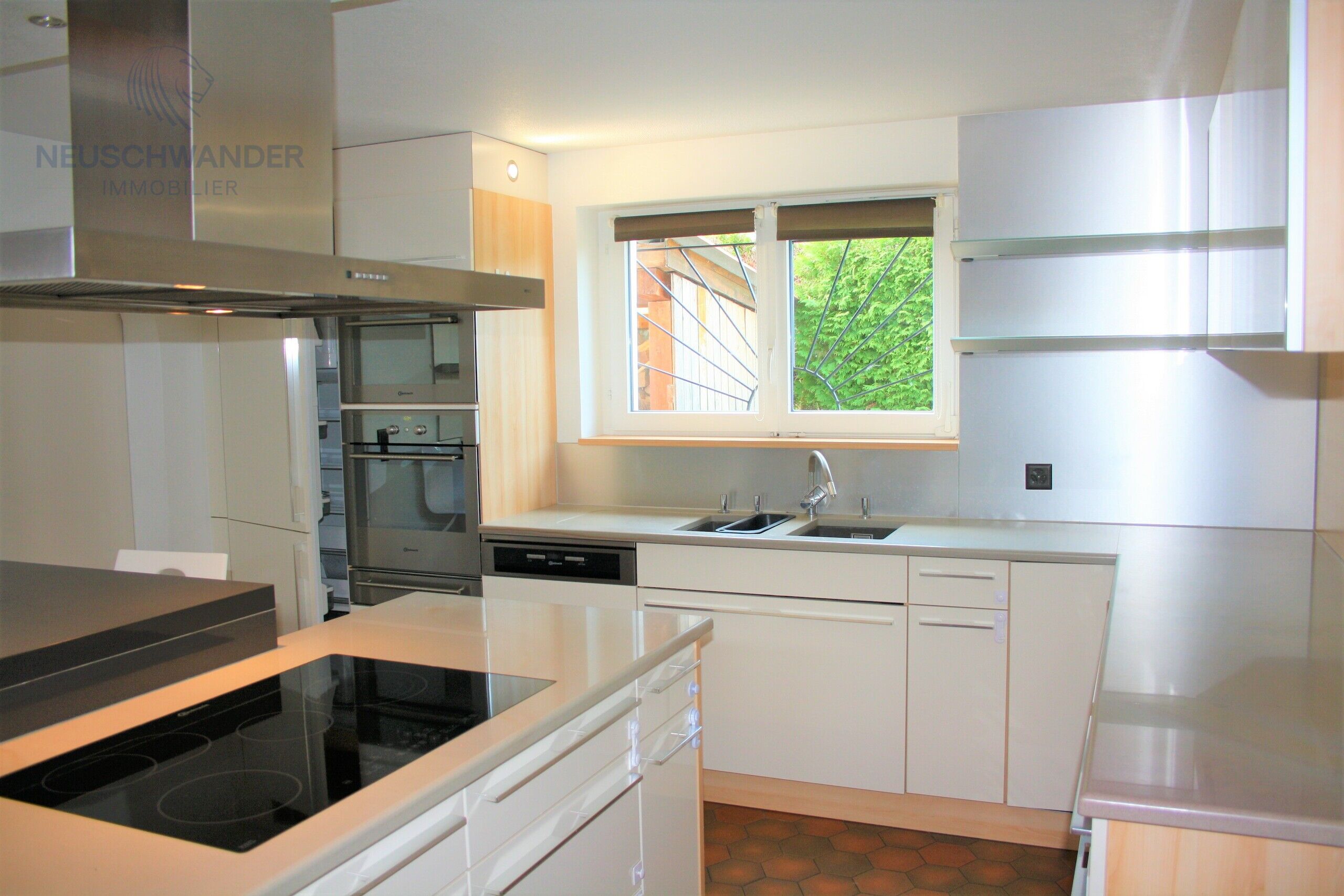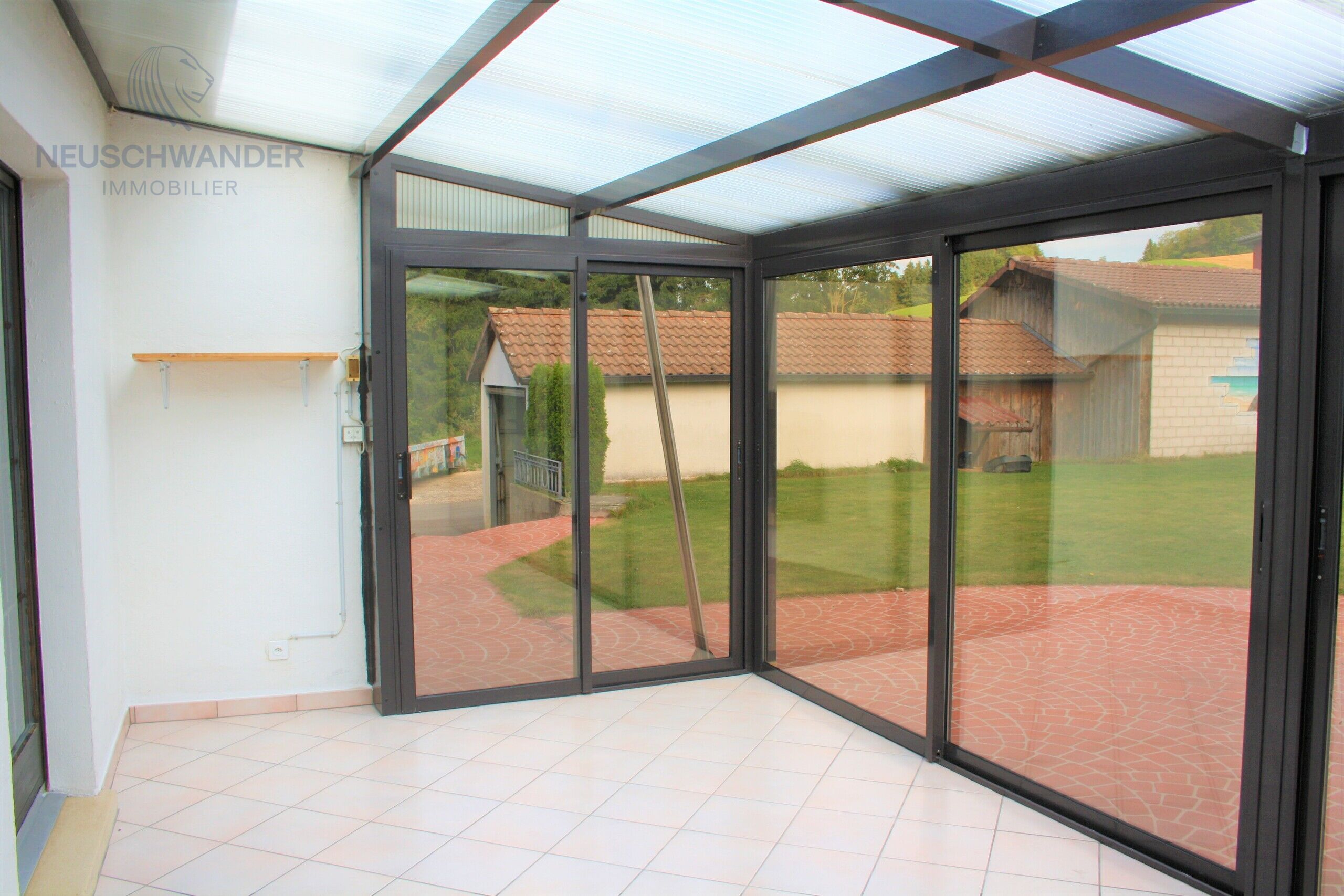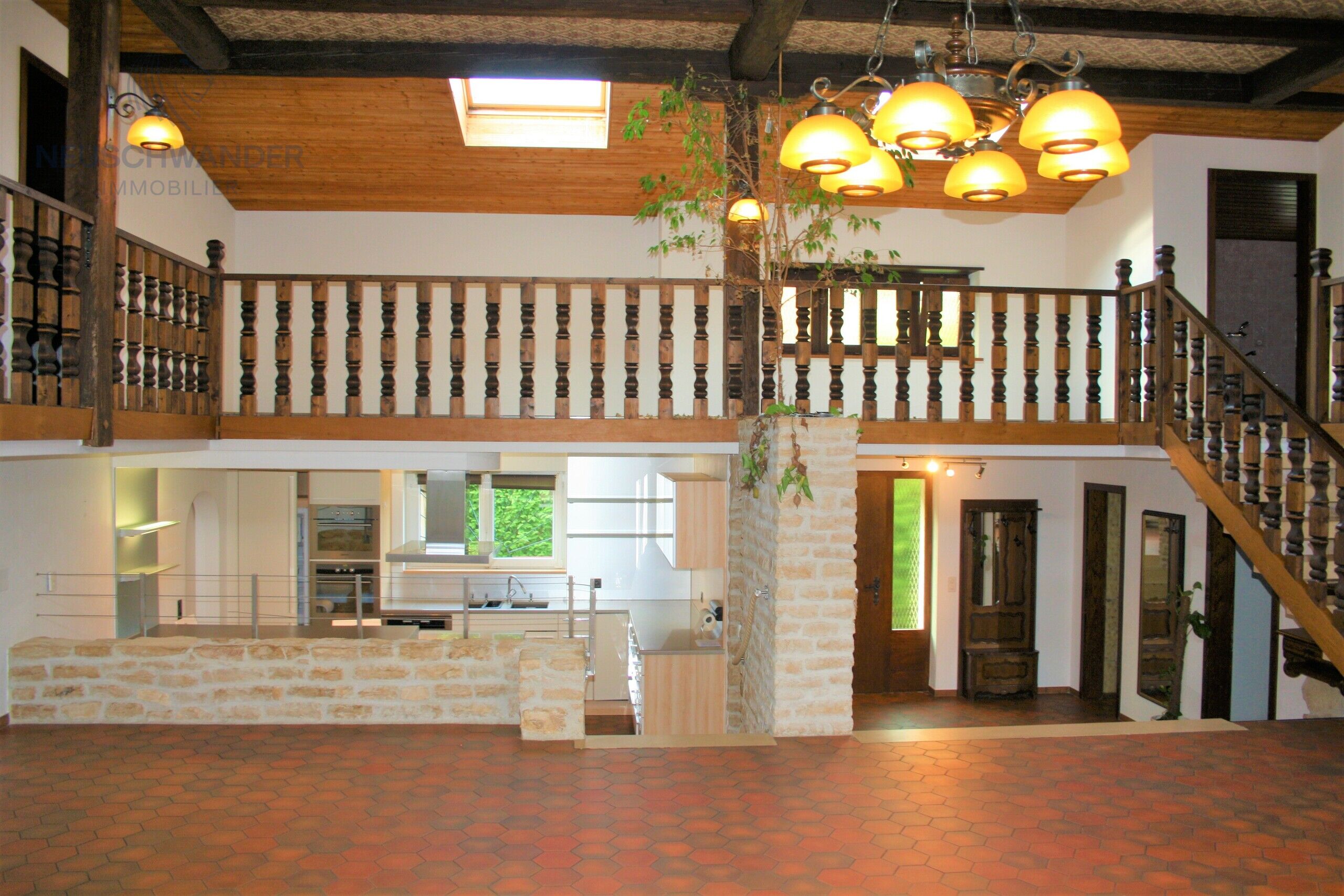 8-room family house - 300 m2 - heated and covered swimming pool
CH-2802 Develier,

Dans le centre du village
CHF 890'000.-
Description
Blow of heart for this beautiful house which can only seduce you with its charm and its space. It is composed on the ground floor of an entrance, a living room and its open kitchen, a shower room, a veranda ... In addition, you will have access to the heated and covered swimming pool from which you can also go to the outside. Upstairs, you will find 5 bedrooms, a large bathroom. A double garage, a single garage and a DIY room complete this property. - Replacement of the oil-fired boiler, accumulator and solar system in 2016. - Water softener - Pool maintenance contract (change of pool manager probes in 2020). Files with more photos and visits on request. Develier is located 5 minutes from Delémont. Delémont located by car at: - 25 minutes from Porrentruy - 45 minutes from the TGV station in Belfort - 45 minutes from Biel - 1 h 00 from Basel - 1 h 15 from Neuchâtel - 2 h 00 from Lausanne
Characteristics
Category
Single family house
Surface of parcel
~ 918 m²
Year of construction
1964
Availability
To be discussed
Situation
Develier is located 4 km west of Delémont, on the Col des Rangiers road. The hamlet of Develier-Dessus belongs to the municipality of Develier. The municipal territory extends between 445 meters above sea level, near the place called Tvila and 890 meters above sea level, in the Mont Terri massif, on the municipal border with Bourrignon. The town is watered by the streams of La Golatte and La Pran, whose waters flow into the Sorne.
Municipality
As of December 31, 2019, the village of Develier had 1'379 inhabitants. The surface area of Develier is 1,247 ha, including 539 ha of forest areas, 592 ha of useful agricultural areas, 116 ha of housing and infrastructure areas. The average altitude is 480 meters (lowest point: 442 meters - highest point: 880 meters). www.develier.ch
Access
easy by cantonal road
Shops/stores
Bank, Post office, Restaurants, food store ...
Public transport
All buses arrive at the bus station in Delémont. From there you can go to the nearby CFF train station. PostBus Jura Le Vagabond - the CFF Jura season ticket
Leisure time
Forest cabin Chalet du BAB Room rental Book cabin Permaculture Playground Picnic places Snowshoes
Distances
| | | | | |
| --- | --- | --- | --- | --- |
| Location | Distance | On foot | Transport | Car |
| Public transports | 200 m | 2 min. | - | - |
| Freeway | 2.5 km | - | - | 4 min. |
| Nursery school | 210 m | 4 min. | - | 1 min. |
| Primary school | 270 m | 5 min. | - | 1 min. |
| Secondary school | 4.2 km | - | 12 min. | 7 min. |
| Stores | 250 m | 3 min. | - | - |
| Post office | 250 m | 3 min. | - | 1 min. |
| Bank | 160 m | 2 min. | - | - |