Favorite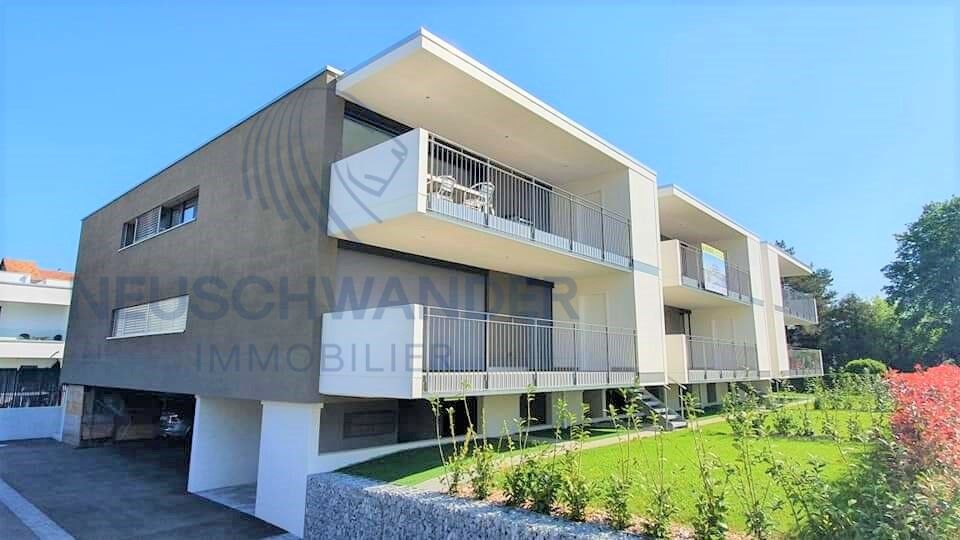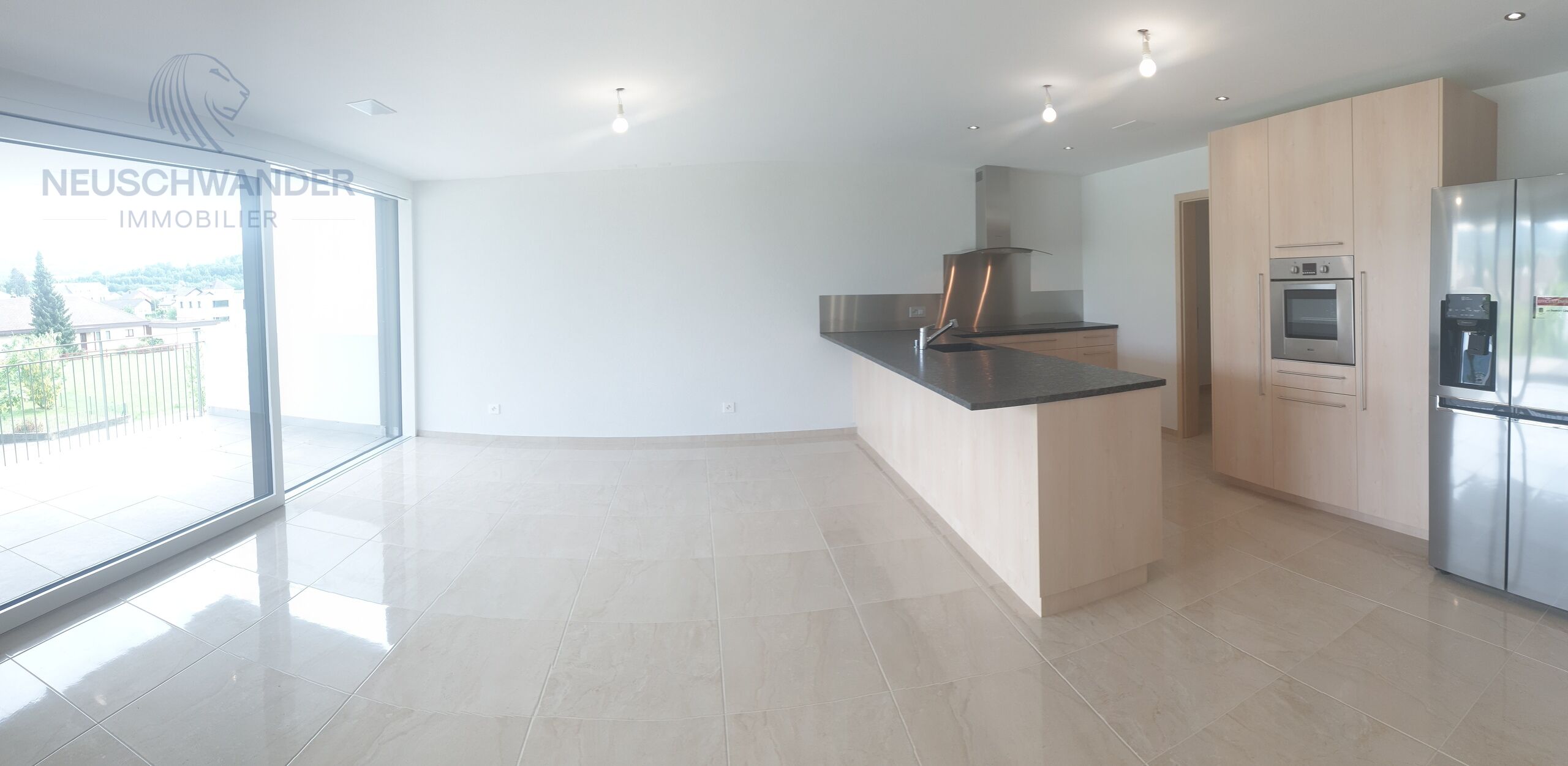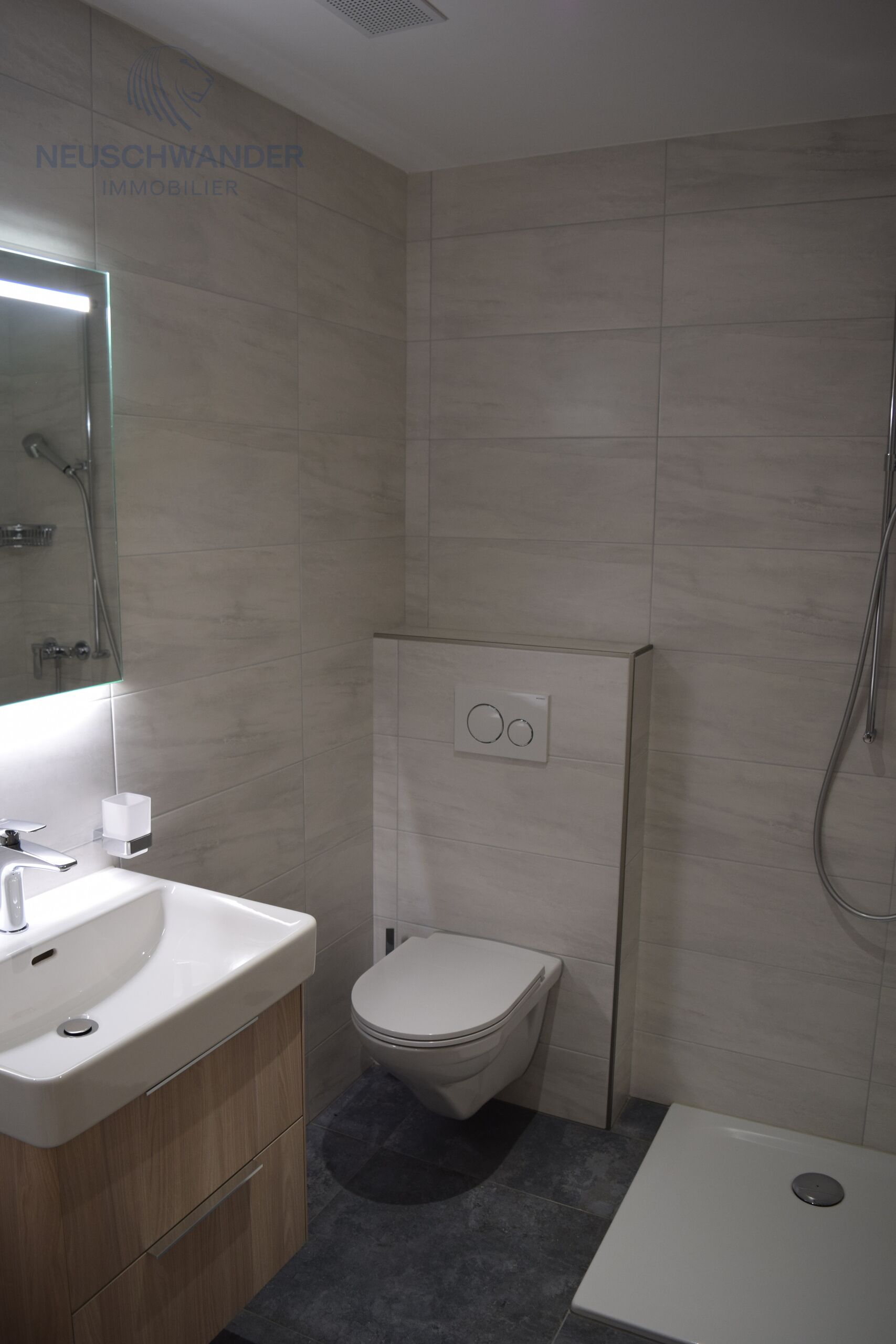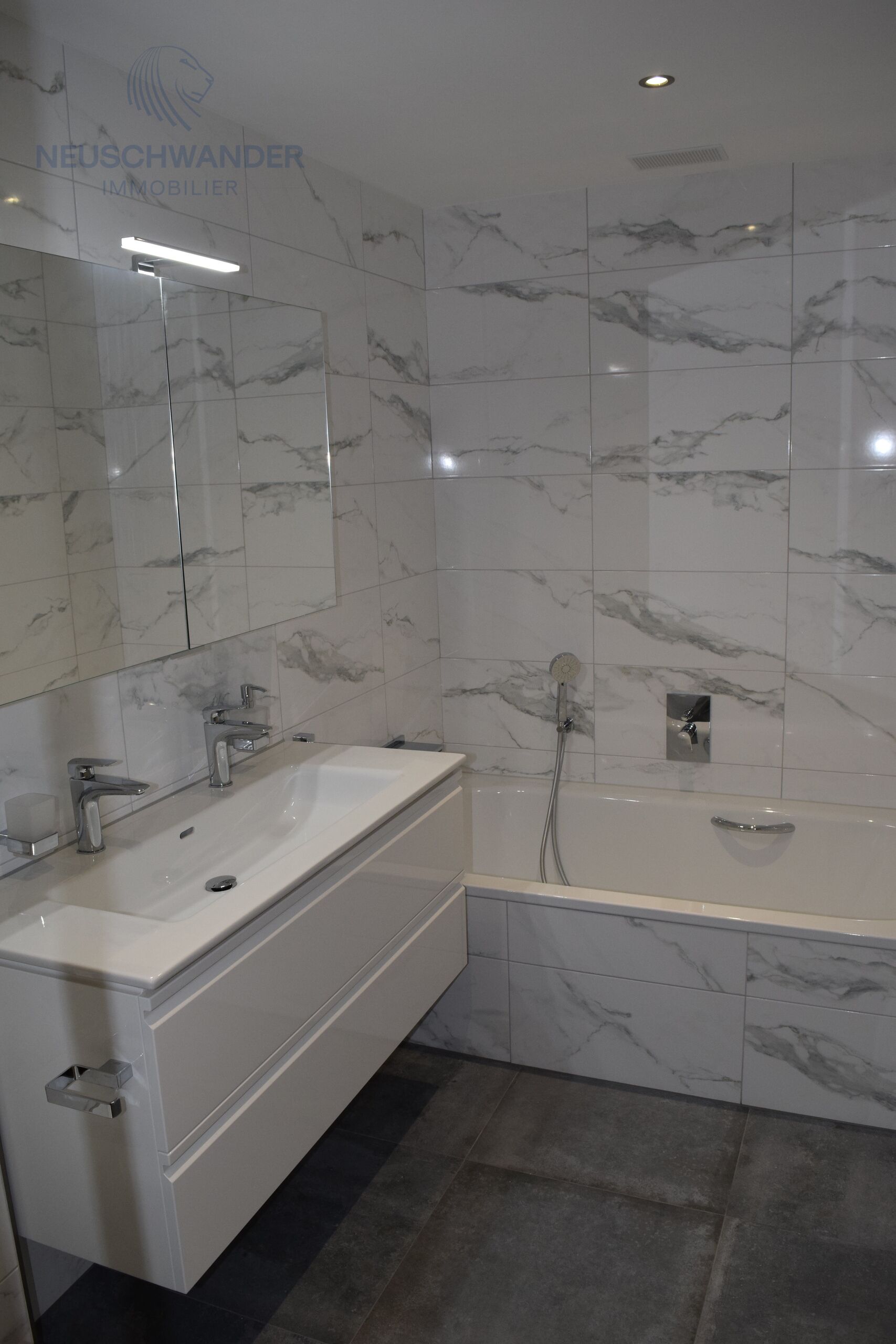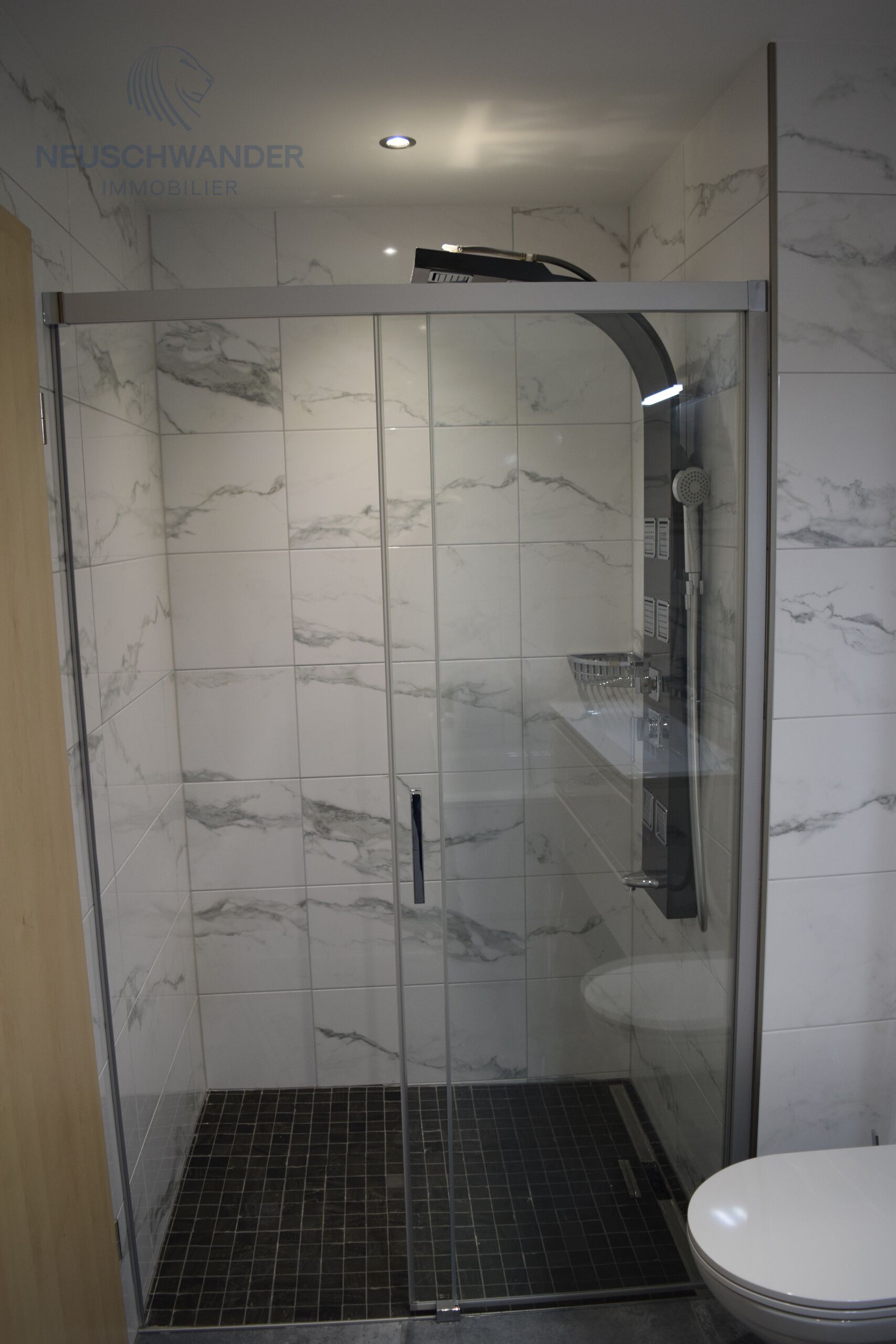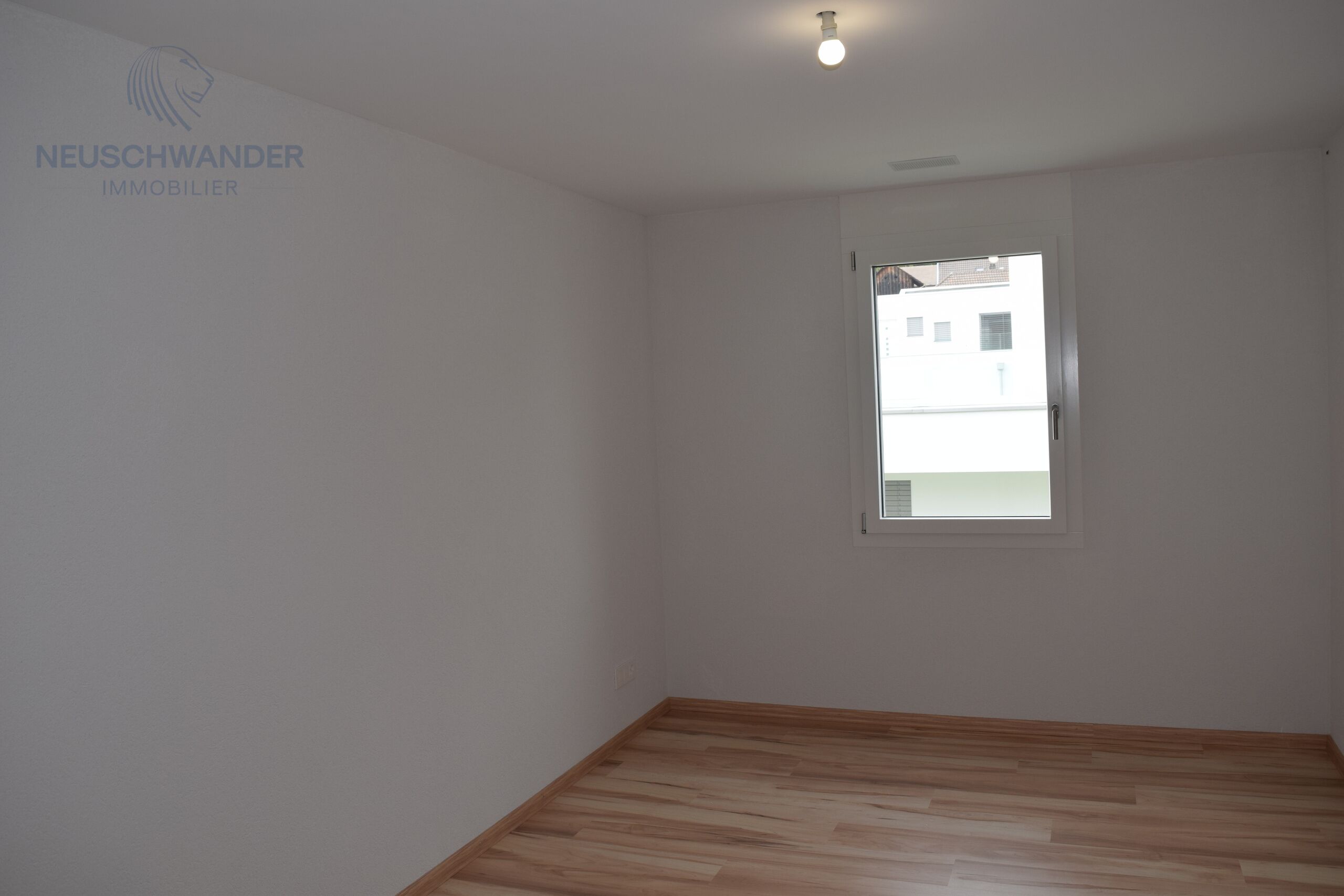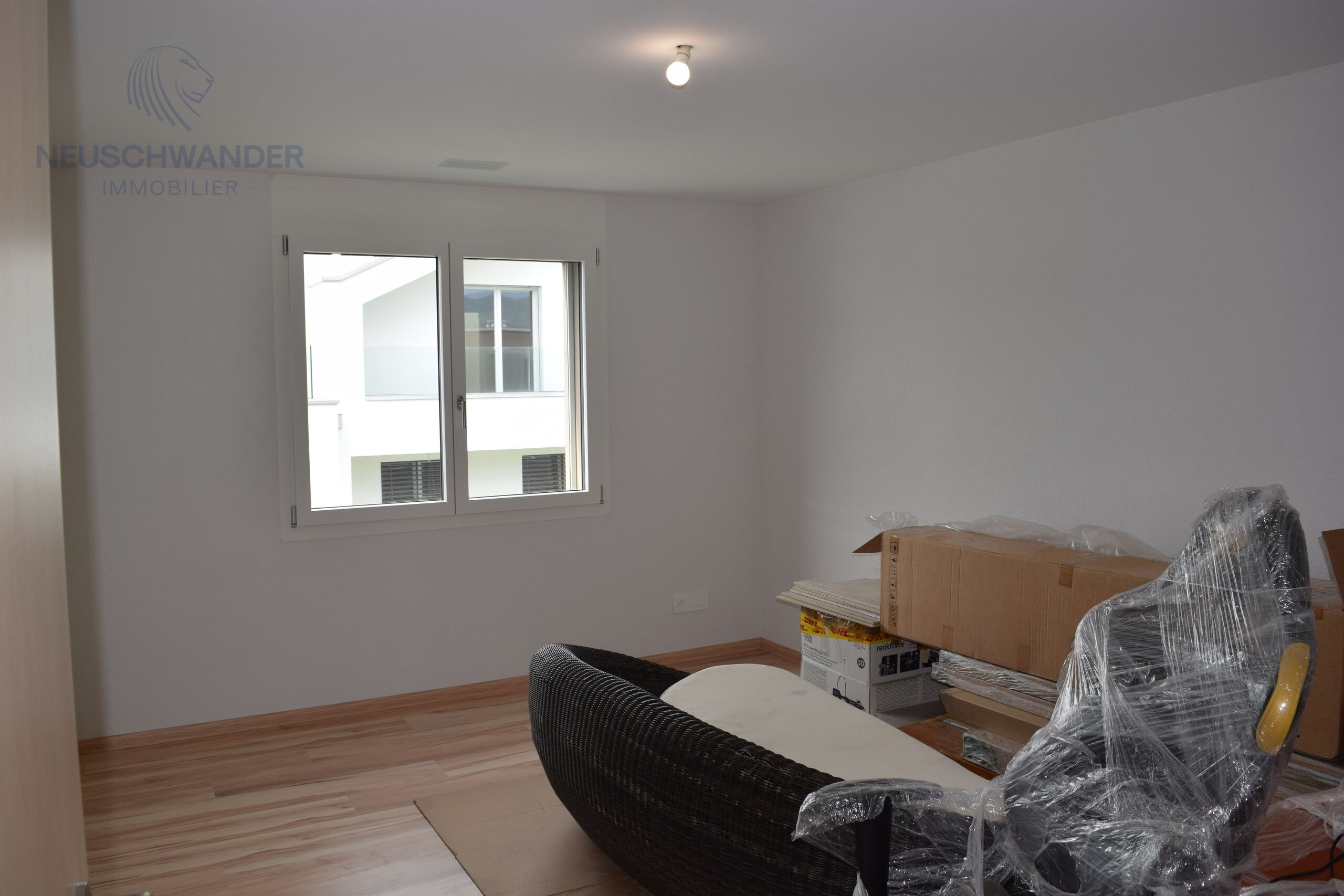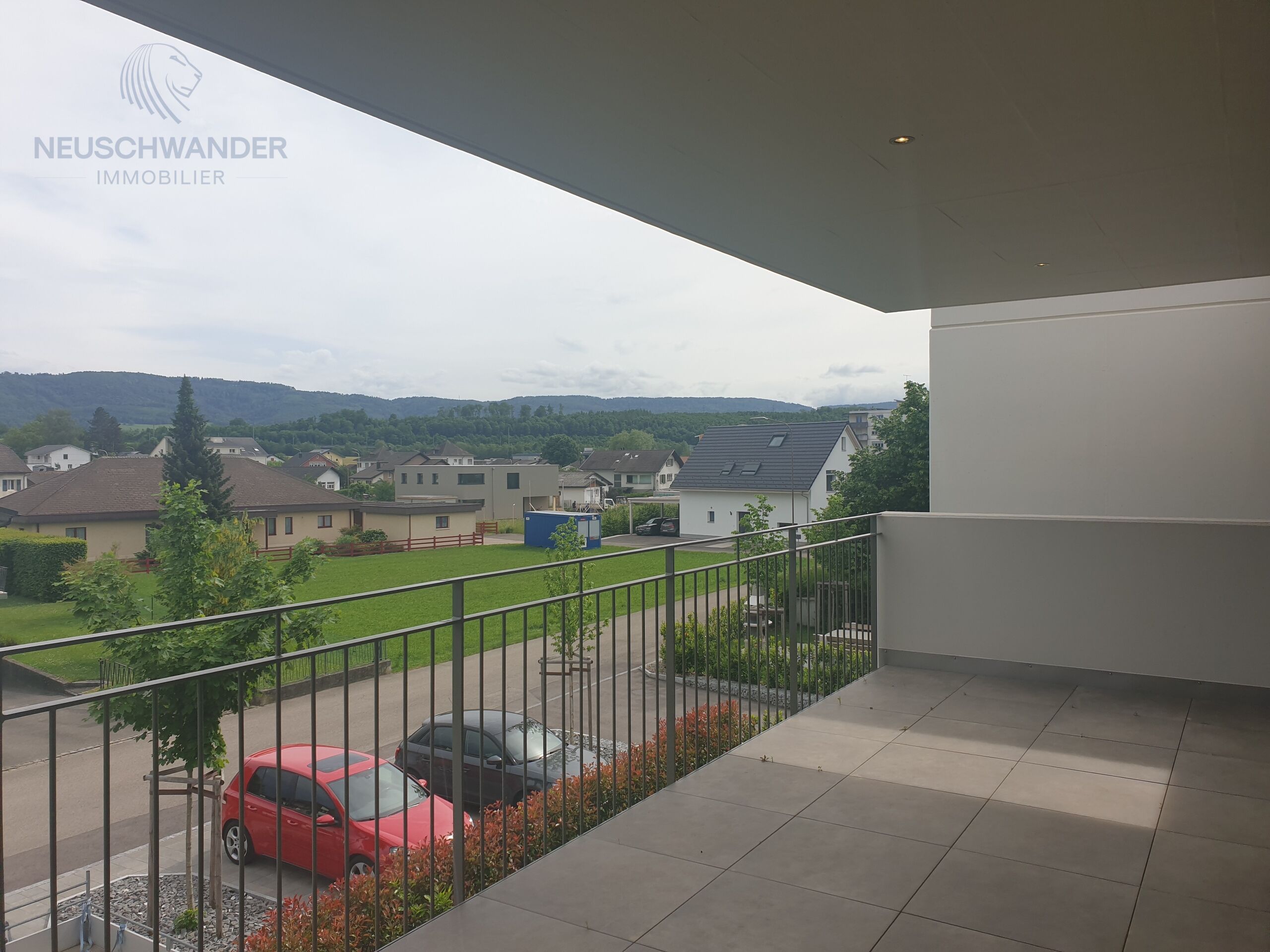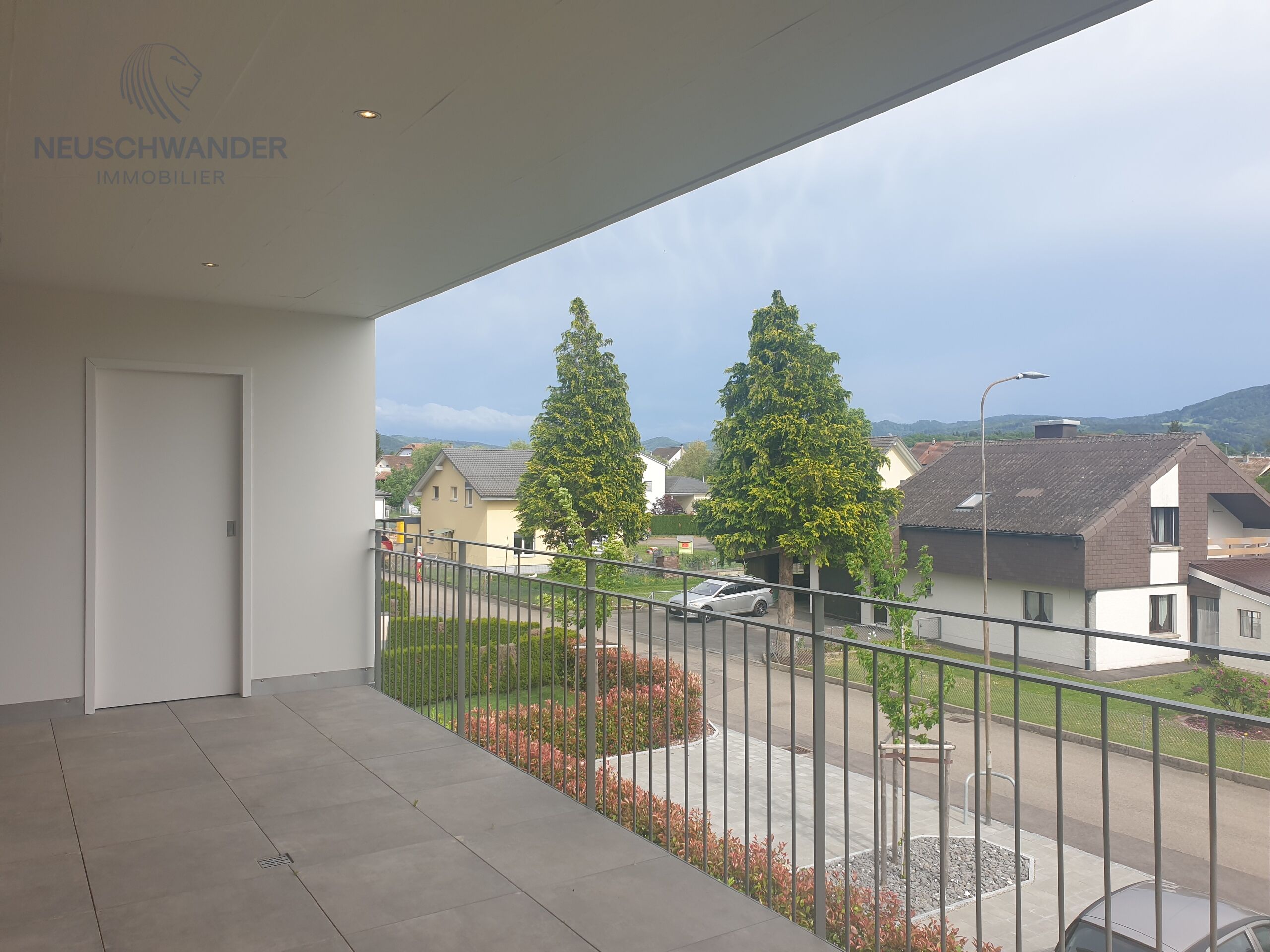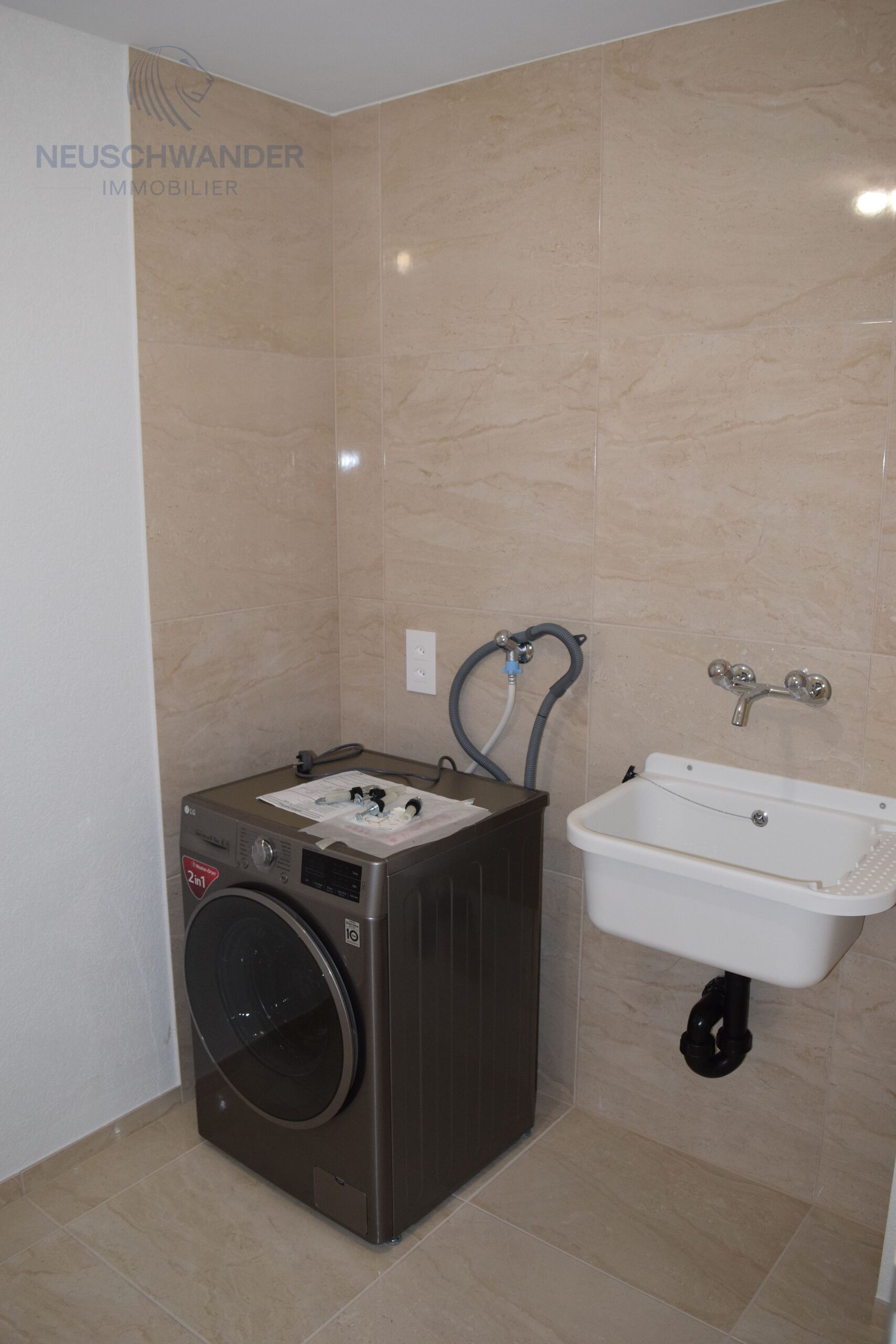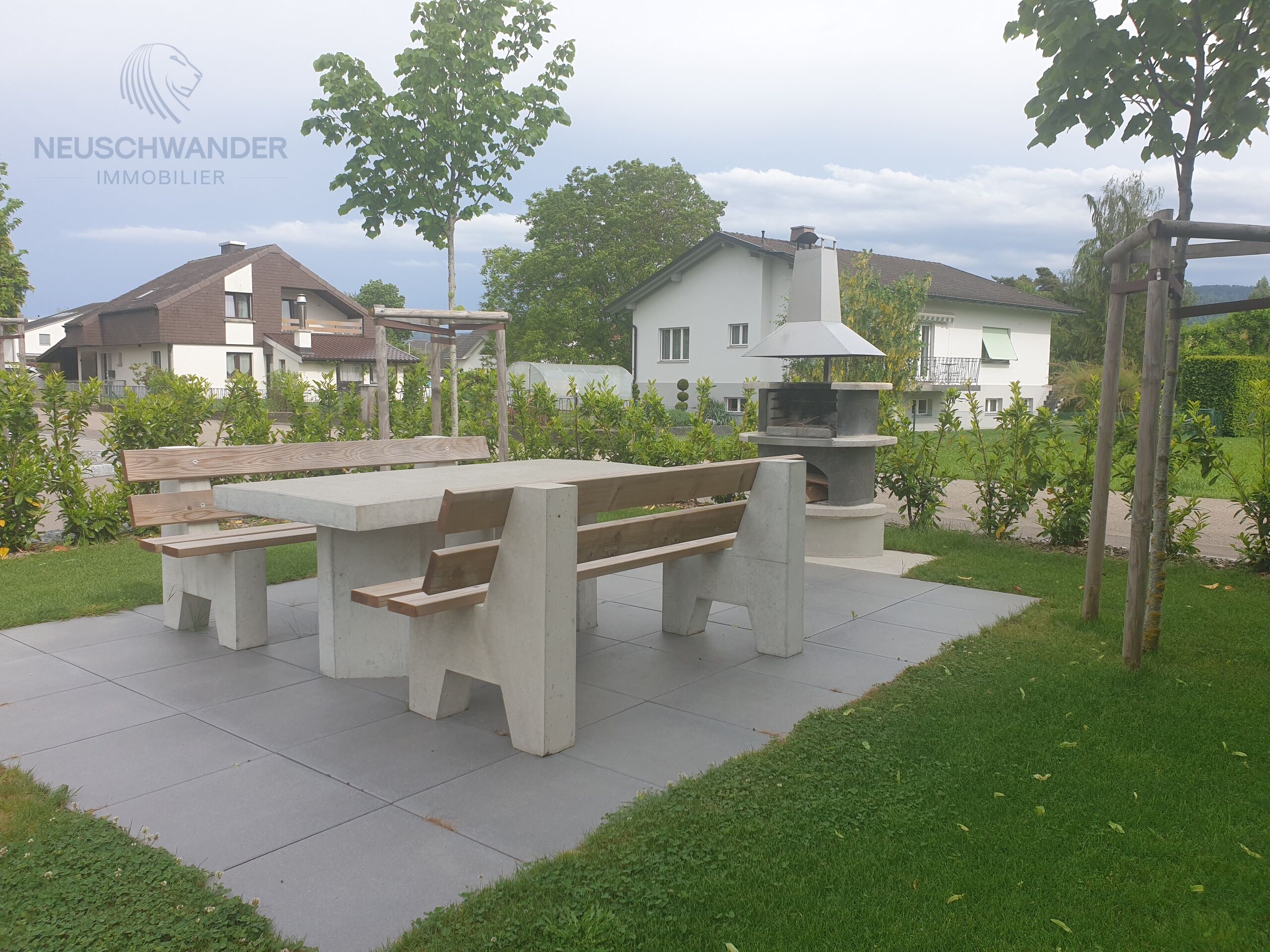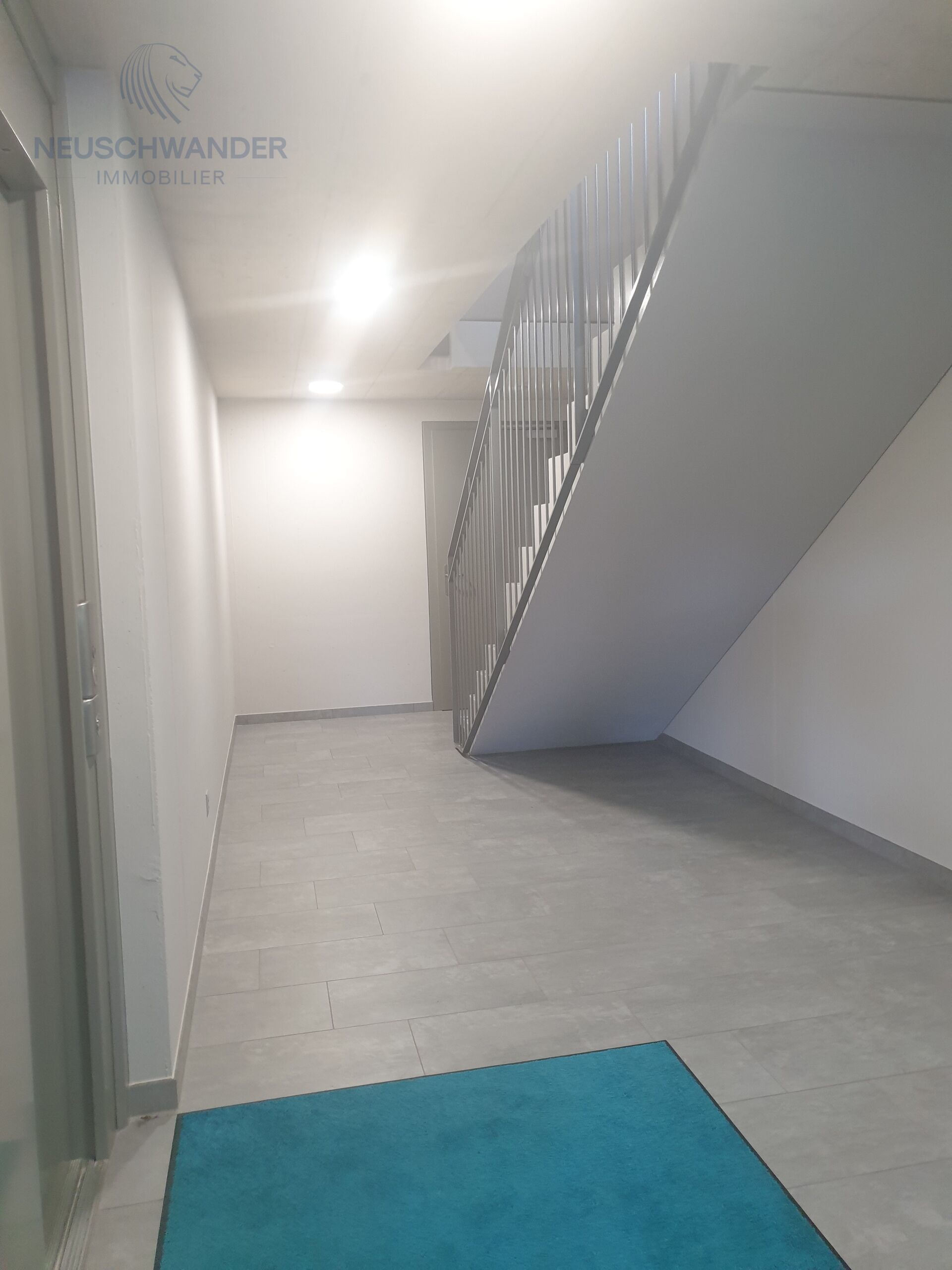 4.5 room EPP apartment - 130 m2
CH-2942 Alle,

bien situé
CHF 615'000.-
Description
Located in the center of the village of Alle, new PPE apartment composed of 4.5 rooms on an area of 130 m2 on the 2nd floor. This property comprises an entrance hall, a kitchen open to a living/dining room, a pantry, three bedrooms, a bathroom with shower/WC/sink, a bathroom with bath/WC/sink, a laundry room and a terrace with a reduced. On the lower ground floor, you have an underground car park, cellars, a bicycle room and a laundry room. More information on request! Accessibility: Alle is located 3 minutes from Porrentruy Porrentruy is located by car: - 20 minutes from Delémont - 30 minutes from the TGV station in Belfort - 1 hour from Biel - 1 hour from Basel - 1 hour 20 minutes from Neuchâtel - 2 hours 15 minutes from Lausanne
Construction
Residential building with 7 apartments, comprising a lower ground floor and 3 levels. The building meets Minergie standards, it will be labeled Particular attention has been paid to the sound insulation of the building Heating and domestic hot water by an air-water heat pump The installation of photovoltaic collectors on the roof completes the energy system
Lower ground floor
1 apartment of 3.5 rooms - SOLD Common premises: Parking Covered entrance Technical premises Cellars
1st floor
1 apartment of 4.5 rooms - SOLD 1 apartment of 4.5 rooms - SOLD 1 apartment of 4.5 rooms - SOLD
2nd floor
1 apartment of 4.5 rooms - SOLD 1 apartment of 4.5 rooms - AVAILABLE: 1 entrance: 8.45 1 kitchen: 10.70 m2 1 storeroom: 5.60 m2 1 living/dining room: 38.20 m2 1 bedroom: 12.90 m2 1 bedroom: 13 m2 1 bedroom : 15.70 m2 1 passage hall: 10.40 m2 1 bathroom: 7 m2 1 shower room: 3.10 m2 1 laundry room: 4.65 m2 1 vestibule: 1.50 m2 1 terrace with storage room: 21 m2 1 4.5 room apartment - SOLD
3rd floor
4.5 room penthouse - SOLD
Characteristics
Category
Condominium apartment
Located on floor no.
2nd floor
Surface of parcel
1729 m²
Year of construction
2020
Domestic water heating system
Heat pump, Solar
Heating installation
Floor
Parking available
Yes, optional
Number of parkings
Interior (not incl.)
1 / CHF 15'000.-
Energy efficiency
The energy label is the result of an evaluation of the global energy performance (energy consumption and energy source) and of the performance of the building envelope.
Situation
Located in the western part of the village, in a residential area, this property offers peace and is in the immediate vicinity of the village's services and infrastructure. Like, administration, schools, sports infrastructure, shops, catering, public transport ...
Municipality
The building is located in Alle, a Jura village of 1,700 inhabitants, 5 km from Porrentuy, served by the A16. The place is centered and quiet, close to services and shops as well as public transport
Access
Easy by secondary road
Public transport
Train, bus and vehicles
Distances
| | | | | |
| --- | --- | --- | --- | --- |
| Location | Distance | On foot | Transport | Car |
| Station | 320 m | 8 min. | 8 min. | 2 min. |
| Public transports | 220 m | 3 min. | 3 min. | 1 min. |
| Freeway | 2.4 km | 40 min. | 40 min. | 8 min. |
| Nursery school | 580 m | 9 min. | 9 min. | 2 min. |
| Primary school | 580 m | 9 min. | 9 min. | 3 min. |
| Stores | 82 m | 3 min. | 3 min. | 1 min. |
| Post office | 260 m | 8 min. | 8 min. | 2 min. |
| Bank | 280 m | 4 min. | 4 min. | 1 min. |
| Restaurants | 240 m | 3 min. | 3 min. | 1 min. |