Exceptional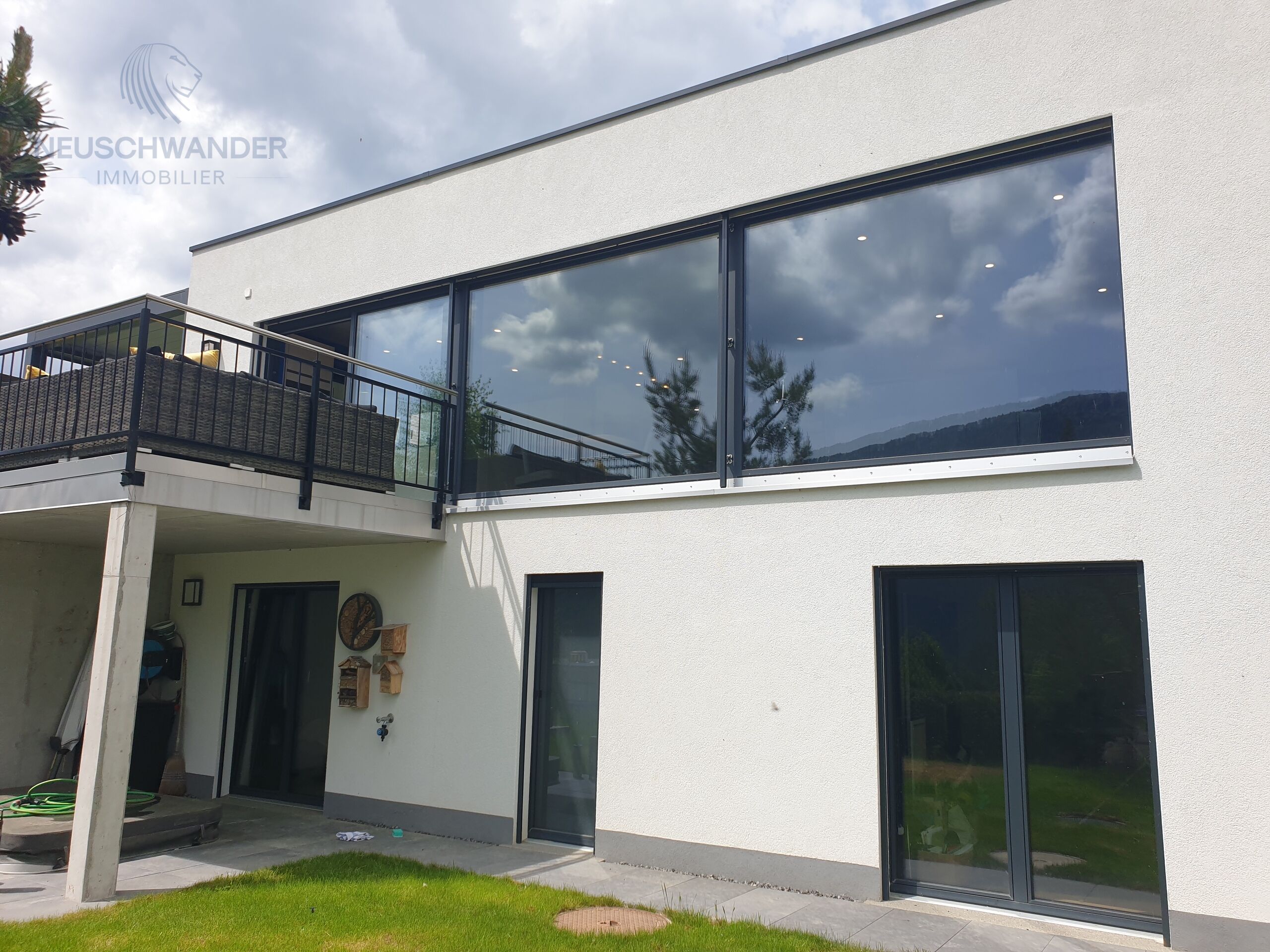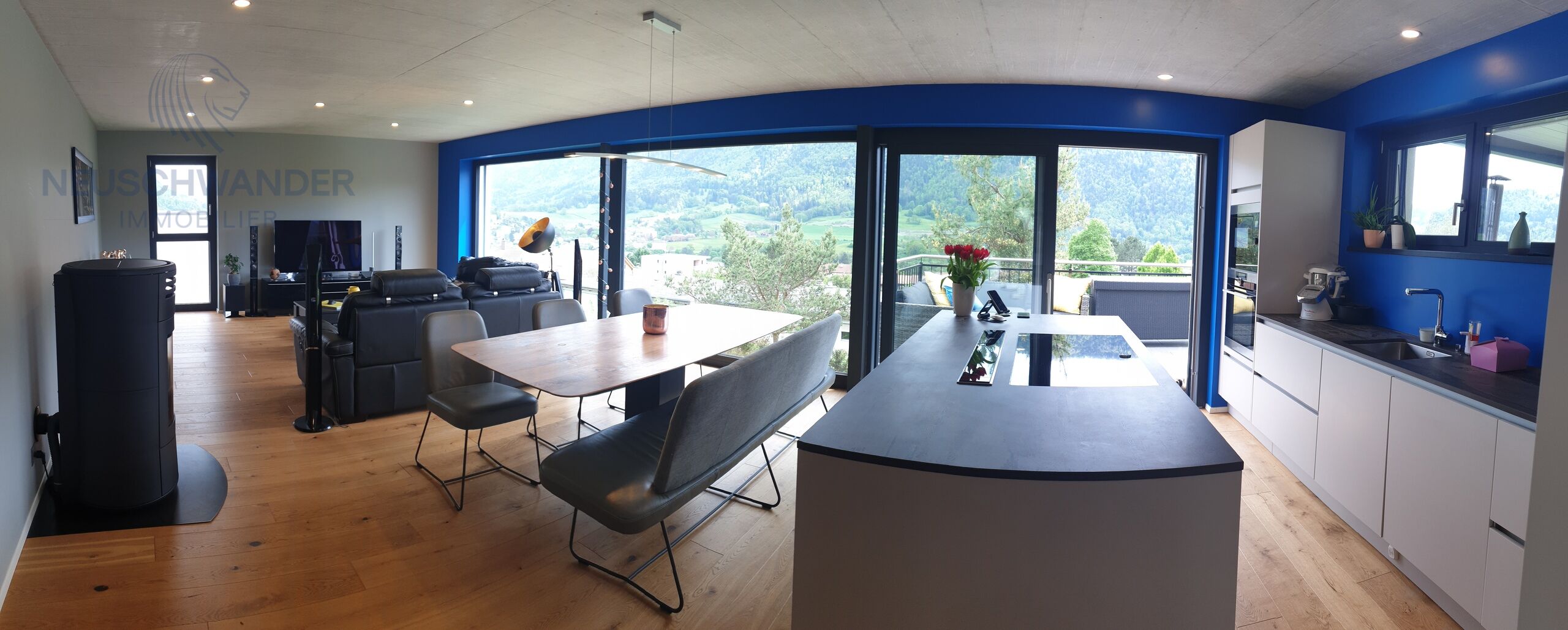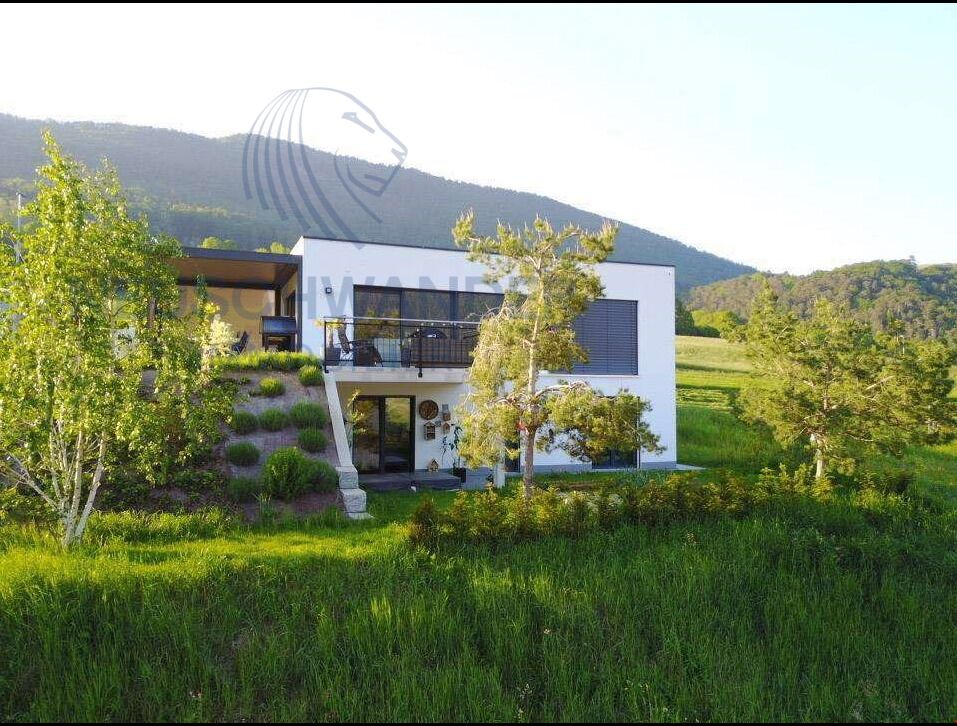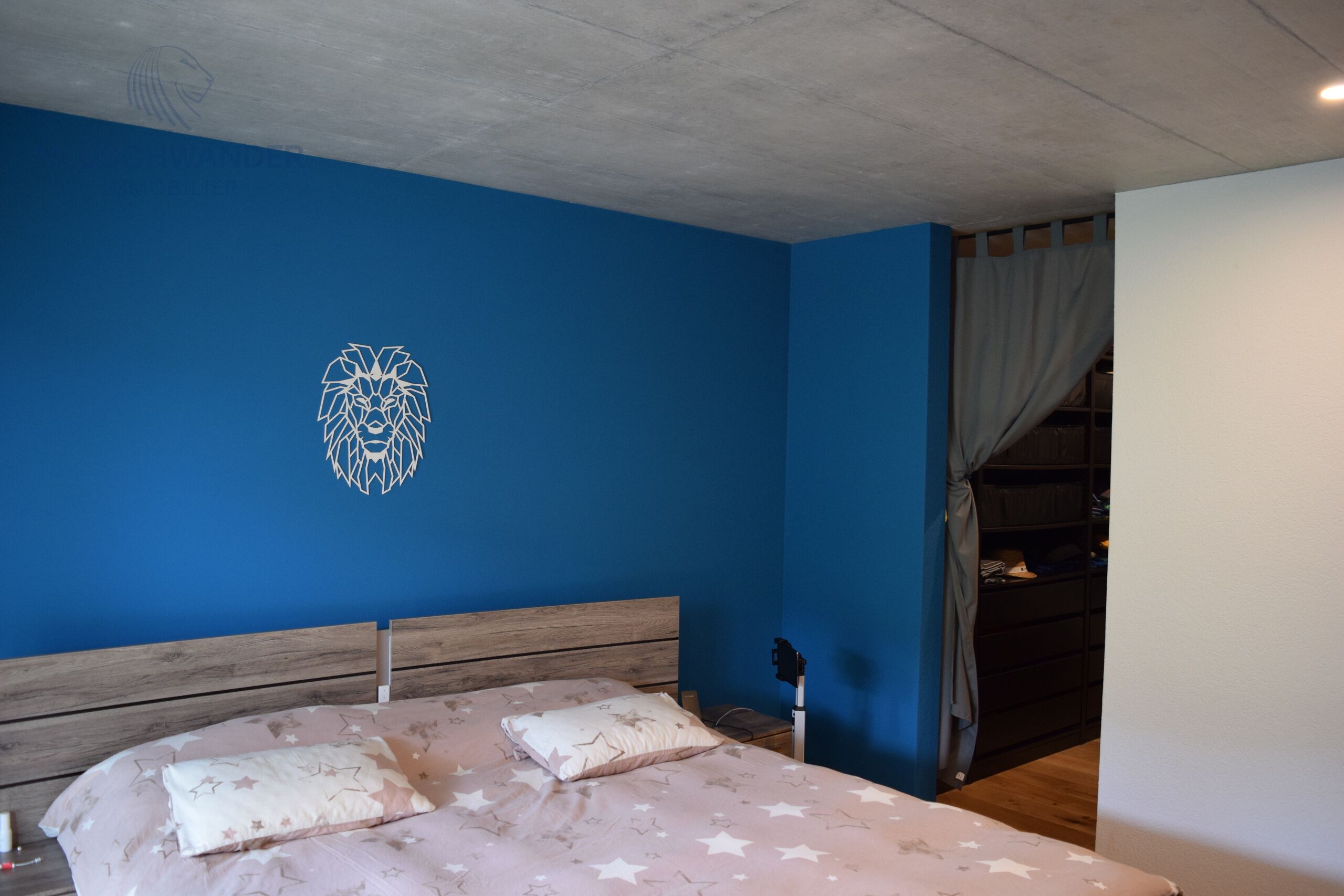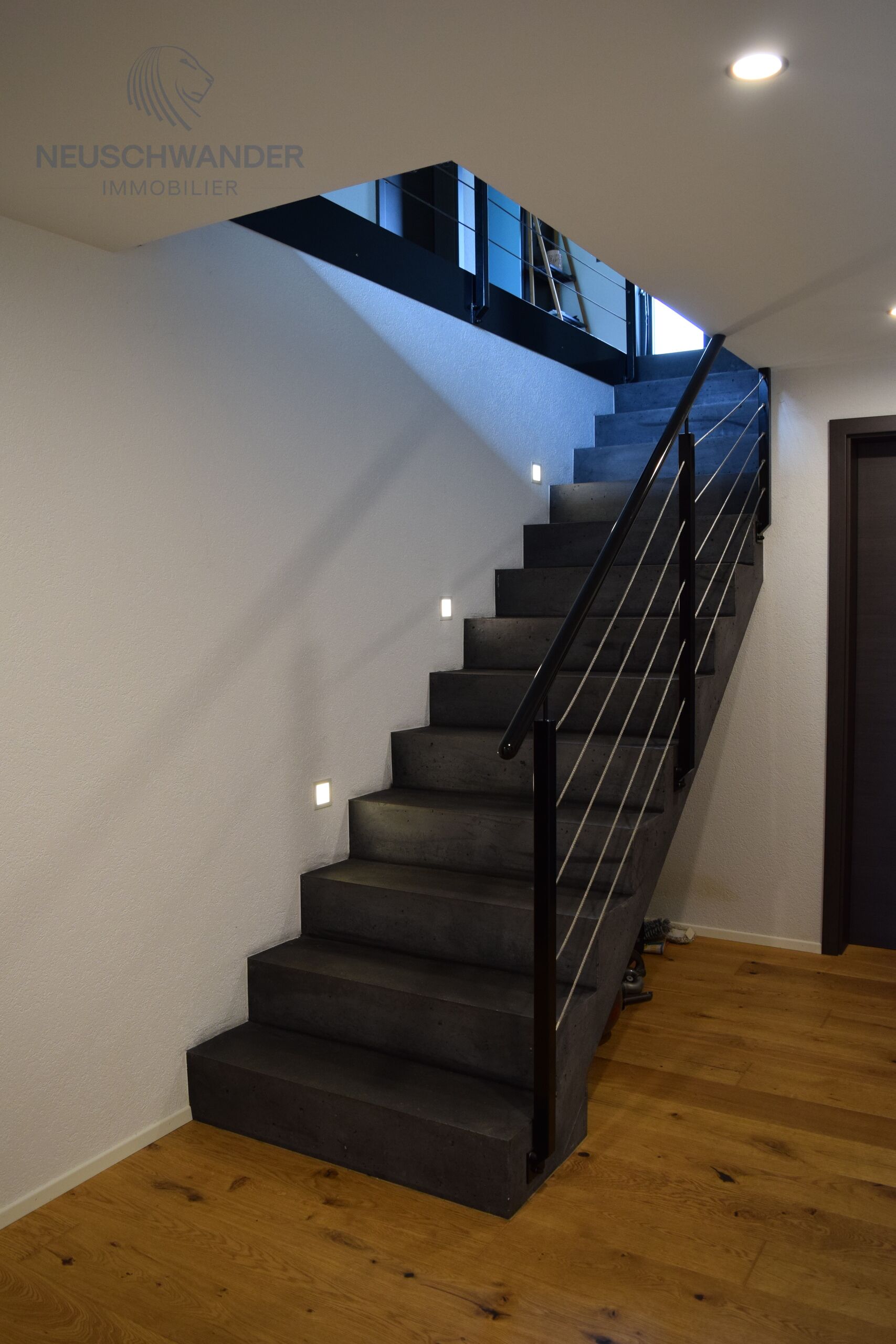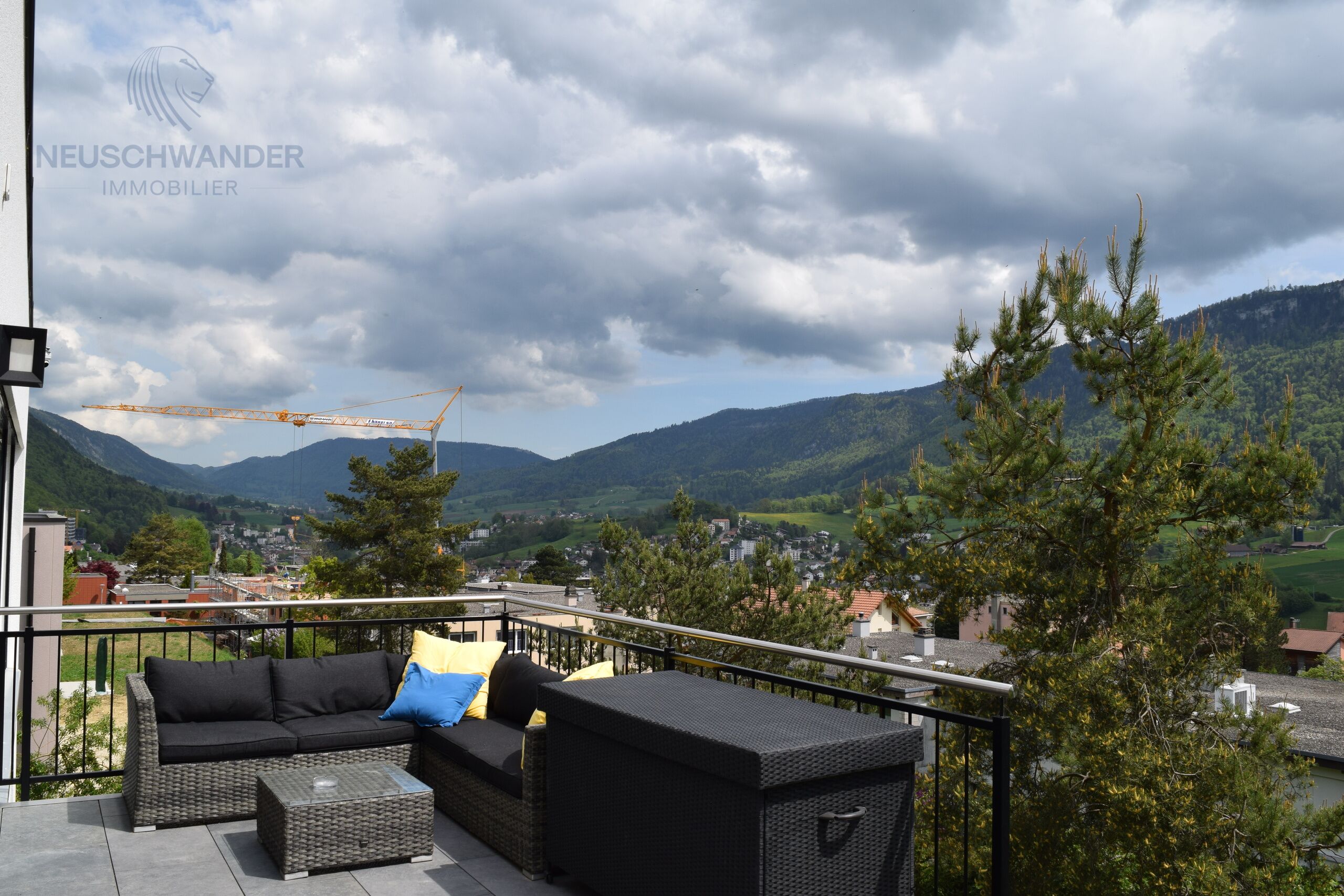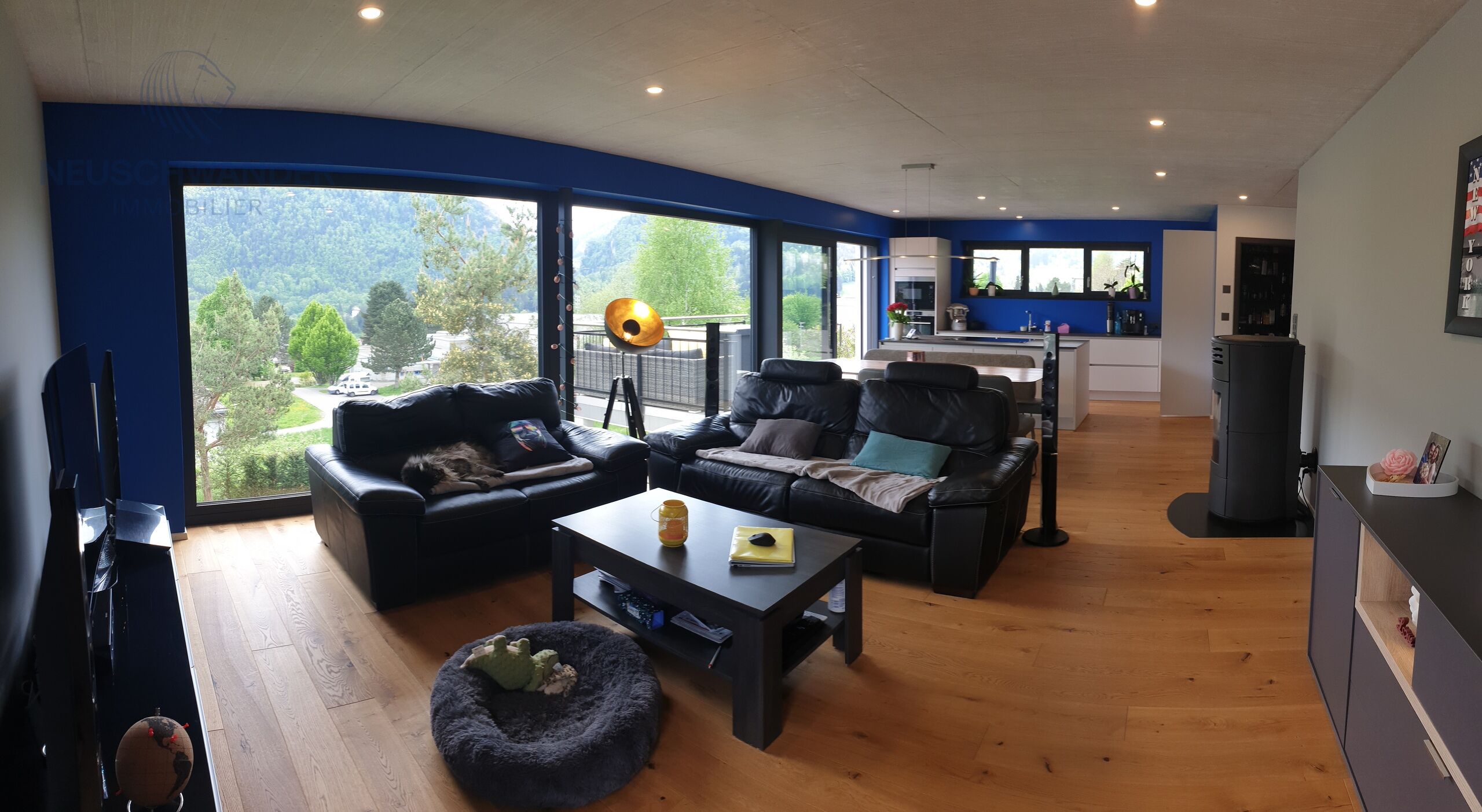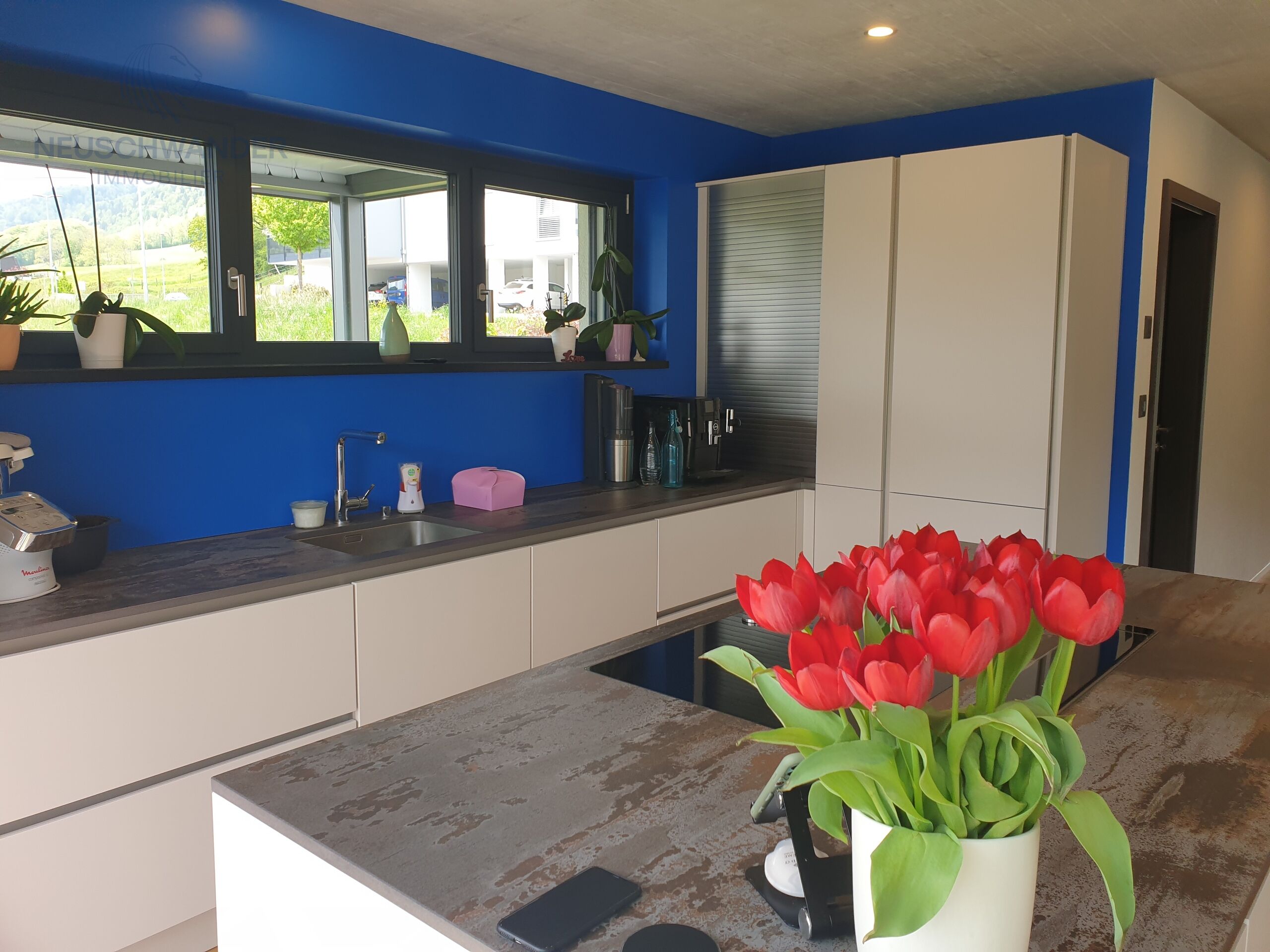 Magnificent Villa overlooking the city
CH-2740 Moutier,

Proche de la nature
CHF 1'150'000.-
Description
Splendid modern villa in a quiet area surrounded by greenery. It consists on the upper ground floor of an entrance hall, a fully fitted kitchen open to a large dining/living room with a pellet stove, a commissary, a WC/sink, a large balcony with bioclimatic pergola and an exceptional view. On the lower ground floor are a distribution hall, a bathroom with a toilet, a double sink and an Italian shower, a cellar, three spacious bedrooms, one of which has a fitted dressing room and direct access to the jacuzzi. The latter is equipped with electric blinds, opening doors with fingerprints and surveillance cameras. To visit without further delay! All detailed information on request. Accessibility: Moutier is located by car at: - 12 minutes from Delémont - 30 minutes from Porrentruy - 25 minutes from Bienne - 50 minutes from the TGV station in Belfort - 1 hour from Basel - 1 hour from Neuchâtel - 1 hour 25 minutes from Zürich - 1 hour 45 minutes from Lausanne
Lower ground floor
a laundry room a cellar a technical room 3 bedrooms
Upper ground floor
an entrance hall a fitted kitchen with direct access to the terrace on the North side a separate WC with sink and window a dining/living room with pellet stove
Outside conveniences
On a plot of 718 m2 fully fenced and nicely planted, there is a terrace with a bioclimatic Pergola, a 180° view of the city and the mountain, three parking spaces, a balcony, a second terrace with a 3-seater jacuzzi and a greenhouse. .
Characteristics
Category
Single family house
Year of construction
2018
Heating system
Air to water heat pump, Pellets
Domestic water heating system
Air to water heat pump
Heating installation
Floor
Situation
Close to the city center, set back from the main traffic and close to amenities
Municipality
Moutier, located in the canton of Bern, at the gates of the Jura, capital of the district of the same name, offers various professional, cultural and sporting possibilities. Moutier, a quiet town where life is good, still offers the advantages of a town, without the disadvantages of a large city. Professionally, Moutier and its region are home to many major businesses and industries. Moutier provides various sports and leisure facilities, including 2 football pitches, an athletics square, several gymnasiums, a swimming pool, an ice rink, tennis courts, a carousel, a fitness trail, a dojo (judo -club), not to mention the renowned climbing sites far around and a zoo 7 km away. Altitude: 529 m (CFF station) and 1160 (Mountain of Moutier). Rivers: La Birse, La Raus, La Chalière, La Foule. Transport: Railways (SBB, BLS), Postbus, Mobility. Main activities: Machine tools, bar turning, glass, mechanics, administration (Court, prosecution office). Population: 7,313 inhabitants on 31.12.2021.
Access
Easy by main and secondary road. Motorway entrance and exit on both sides of the city.
Public transport
Train, bus and bike path vehicle
Leisure time
Swimming pool, ice rink, tennis courts, merry-go-round, fitness trail, a dojo, football pitches, athletics area
Distances
| | | | | |
| --- | --- | --- | --- | --- |
| Location | Distance | On foot | Transport | Car |
| Station | 1.7 km | 26 min. | 24 min. | 6 min. |
| Public transports | 170 m | 7 min. | 7 min. | 2 min. |
| Freeway | 1.5 km | 32 min. | 31 min. | 5 min. |
| Nursery school | 110 m | 8 min. | 8 min. | 2 min. |
| Primary school | 73 m | 8 min. | 8 min. | 2 min. |
| Secondary school | 770 m | 14 min. | 14 min. | 3 min. |
| Stores | 750 m | 17 min. | 17 min. | 4 min. |
| Post office | 860 m | 18 min. | 18 min. | 4 min. |
| Bank | 870 m | 16 min. | 16 min. | 3 min. |
| Hospital | 1.2 km | 21 min. | 21 min. | 5 min. |
| Restaurants | 950 m | 17 min. | 17 min. | 5 min. |
| Park / Green space | 1.6 km | 24 min. | 24 min. | 5 min. |