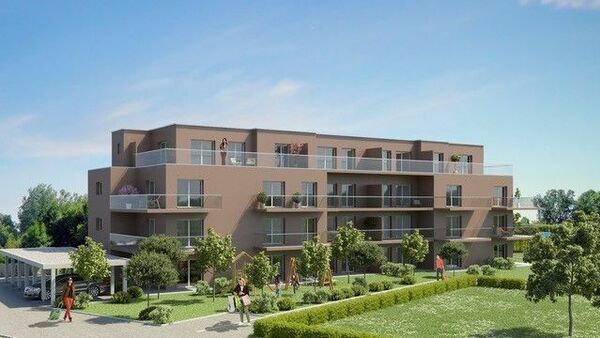 new flats from 2.5 to 4.5 rooms
Available as from April 2023
The Residence benefits from a high quality of construction designed in a modern architecture and illustrates the ecological character of the project with its flat green roof.

PPE apartments ideally located in Porrentruy
Under construction, we offer 15 PPE apartments (from 2 to 4.5 rooms) and two commercial areas.
Ideally located in Porrentruy, this mixed building can only seduce you.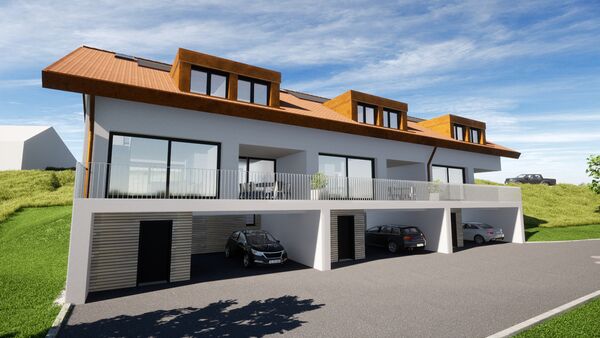 Three new semi-detached villas
This complex of 3 villas is ideally located in the bucolic village of Montsevelier. All the equipment and materials used are of an excellent standard.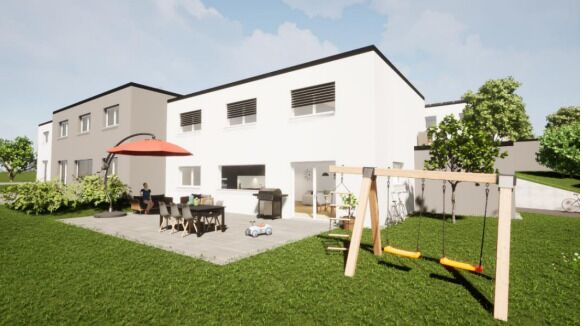 Semi-detached villas with 5.5 rooms on 155 m²
Each villa has two parking spaces, one of which is covered, an outdoor technical room, a ground-level terrace and a private garden. Each villa is independent with its own facilities.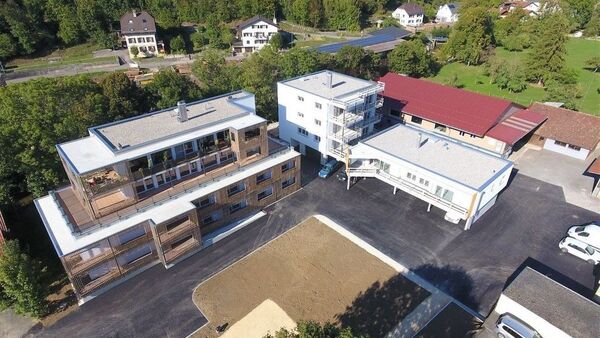 Studios for people with reduced mobility
The apartments are equipped with automatic doors operated by remote control allowing easy access. Each accommodation is a private living space.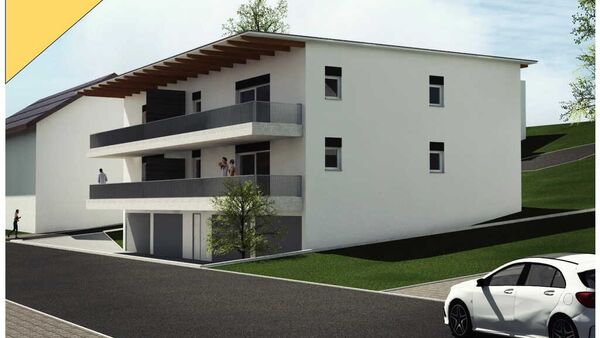 Investment property with 4 flats of 4.5 and 5.5 rooms
Located in the small village of Undervelier, we offer an investment property with four 4.5 room flats of 115 m2 and 5.5 room apartments of 125 m2 with double garage.